Documentary Filmmaking
Telling Stories That Matter
There's no question that the invention of the smartphone camera has, at one time or another, turned us all into amateur documentary filmmakers. And with the professional-grade movie editing software that often comes pre-loaded on computers, filmmaking – documentary or otherwise – is within everyone's reach. But more than that, years of making Tik Tok videos or posting to Instagram or taking videos of our pets doing adorable things have already made us all experts in many areas of filmmaking – directing, lighting, editing, casting, wardrobe, scoring (music), and even the use of advanced cinematography equipment like drones. So it is not a great leap to think you can turn all those skills you have already accumulated into the basis of making an impactful documentary. And with the ocean as your subject matter, you certainly have one heck of an interesting subject to work with. 
What is a Documentary?
There have been many courses taught, books written, arguments presented, and scholarly articles published that discuss this very question (many of which can be found in the various databases on this website). The most straightforward and common definition we have come across is that a documentary is a type of storytelling that uses film or video to explore actual and factual issues whose purpose is to inform, educate, communicate, motivate, persuade, or raise consciousness. Unlike other types of factual reporting, which tends to take a more neutral position (or at least should), documentaries express the distinct point of view of the individual or group making the film. 
Film and Advocacy
The visual arts have long had the ability to impact both your mind and your heart.  This makes them a highly effective vehicle for advocating for a particular cause or viewpoint, especially those involving the ocean. After all, is there anything more evocative than a baby seal with a plastic fishing line tied around its neck? We think not (unless, of course, it's a baby turtle, seabird, dolphin, etc.). And if you ask a group of marine biologists what motivated them to pursue that field of science, more than a few will answer that watching the documentary "Free Willy" was what first started them down that path.
Classic Ocean-Related Documentaries
If you have any doubt as to how powerful a documentary can be, check out these ocean-related documentary classics:
The Blue Planet (and Blue Planet II)
Sharkwater Extinction
A Plastic Ocean
Chasing Coral
Blackfish
Seaspiracy
The End of the Line
Planet Ocean
Mission Blue
The Cove
Of course, this is a list that could go on for pages and pages, but if you have seen any of these, you know that the images and messages presented are simply unforgettable. We do not doubt that you can do the same.
Do-It-Yourself
One obstacle that you may find challenging is the cost associated with filmmaking. Equipment costs alone can be daunting. However, we have tried to assemble enough do-it-yourself resources to allow you to make your ocean-related documentary film relatively cheaply.  It is incredible what you will be able to accomplish with the camera on your phone, a couple of extra pieces of equipment, a few online courses or YouTube tutorials, and some hustle. But as with any other specialized area, if you want to pursue documentary filmmaking at a professional level and have access to the resources of film studios, it is recommended that you enroll in film school, participate in internships, and obtain work experience in different areas of the movie-making process.

The Path to Becoming a Documentary Filmmaker
From High School to Your First Job
Build a Solid Academic Foundation
Filmmaking, documentary or otherwise, is a form of storytelling, so try and take as many advanced writing classes as possible. Take classes in fiction, short story, nonfiction, journalism, poetry, and, if offered at your school, screenwriting or playwriting. Take theater classes and join the drama club.
If you are interested in creating ocean-related documentaries, then take classes (whether in school or online) that will help you better understand the milieu in which you will be working. You will find that courses in marine biology, oceanography, conservation science, and ecology are beneficial.
There is an abundance of excellent online courses that can help you learn all the basics of filmmaking. But once you understand the basics, there is no greater learning opportunity than getting out there and giving it a try. Every documentary film you make will help you make an even better film next time.
Dive In!
And become an expert
Get a

jump on your Academic career
There's no substitute for experience.
We have compiled a database of thousands of internships, research opportunities, academic programs and specialized training programs so you can get a jump on your academic career.
Internships
Research
Academic Training Programs
And if you need support to fulfill your dreams and ambitions, our searchable database has plenty of scholarship opportunities as well as programs designed to increase diversity.
Scholarships
Diversity, Equity & Inclusion
Need Help Finding Your Opportunity?
Our video tutorials explain the ins and outs of landing a great internship, research project or training program.
Make all the right moves
Advice from those who know
Don't let a lack of experience stop you from making your first film
Expect problems and transcend them
Learn everything you possibly can about the subject of your film
Cultivate connections in the industry
Let the story be your guide
Be familiar with the conditions, environment, and activities you are shooting
What degree is right for you?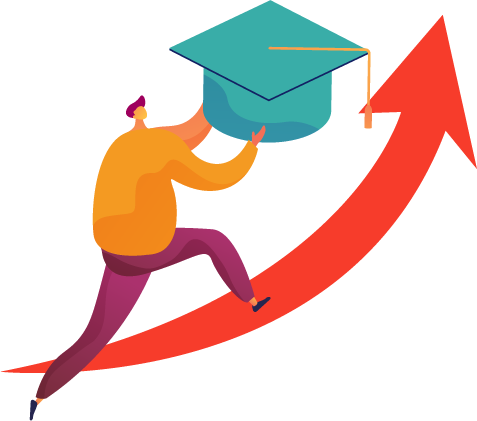 Undergraduate
While there are no formal requirements to become a documentary filmmaker, a bachelor's degree in film and television production is recommended. A bachelor's degree will provide you with an opportunity to acquire many of the skills necessary to work in the field, as well as gain experience with projects and establish contacts in the film industry.
Graduate 
Even if you do not pursue a film degree at the undergraduate level, many schools offer a master's program in filmmaking. In graduate school, you will learn the art and technique of visual storytelling, including directing, cinematography, editing, and postproduction sound design. You will also have access to better job opportunities.
10 Schools With Excellent Documentary Filmmaking Programs
Want to see the full list of colleges and universities with degree offerings or relevant courses?
See the full list


Tip 1
Pursuing a documentary filmmaking career at a production company will require you to specialize in a particular area of filmmaking. Given the independent nature of documentary filmmaking, you will benefit from understanding all aspects of the profession.

Tip 2
Watching is learning, and the more documentary films you watch, the more adept you will become at understanding the techniques being employed and skills utilized. Think of each documentary film as a master class and an opportunity for you to learn something new.

Tip 3
Don't wait around for someone to give you an opportunity. You can self-start, self-fund, and self-promote your documentary film. If the subject matter of your documentary is compelling, you will be able to find collaborators to help you along the way.
Have familiarity with one or more of the
following areas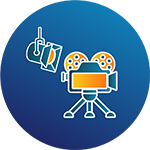 Cameras and lighting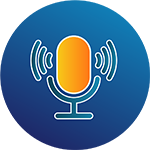 Sound editing and recording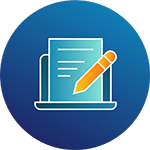 Written and visual storytelling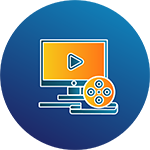 Cinematography
Communications
Drones
Movie editing software
Screenwriting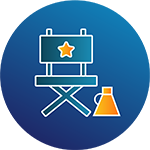 Narration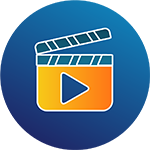 Motion graphics
Typical Job Functions of a Documentray Filmmaker
Here are some of the interesting things you could be doing.
Developing the initial story or concept.
Scouting shooting locations.
Assembling and managing the crew.
Coordinating with all the other relevant parties.
Making sure everything is done in accordance with the budget, schedule, and the intended style of the film.
Handling post-production tasks.
Managing the release of the finished product.
There's an Ocean of Possibilities
Becoming a documentary filmmaker is a great way to combine your passion for advocating for the ocean with your artistic talents. Documentary filmmaking jobs are the same as all film industry careers. First, you will need to learn the skills you need for your role. The best way to do this is by a mix of film education and work experience. You will find plenty of low-budget film projects that need additional crew if you search online. This work won't be well paid, so see this first step as practice.
Typical positions in the profession include:
Director
Screenwriter
Researcher
Communications
Animator
Narrator
Editor
Motion Graphics Designer
Production
Lighting Engineer
Music Editor
Sound Designer
Set Designer
Makeup Artist
Director of Photographer
Camera Operator
Common employers include:
Studio Movie Production Companies
Independent Film Companies
Television Production Companies
Media Companies
Nonprofit Organizations
Corporations
Universities
Music and Entertainment Industry
Technology Companies
Sports Industry
Start your career search with our extensive list of employment websites.