Environmental Law
Advocating for the Environment
Environmental law is one of those career pursuits that, depending on which area within the profession you decide to specialize in, can be considered either a form of advocacy or commerce. However, given the broad definition of advocacy, commerce, and, as you will see, environmental law itself, the line can be a bit blurred at times. That line is further blurred by the fact that all lawyers, including environmental lawyers, are bound by professional ethics to advocate zealously for their clients. This is true whether they are advocating for the corporation trying to expand its operations into an environmentally sensitive area or for the nonprofit organization trying to prevent that corporation from undertaking such an expansion.
Many Career Paths
Harvard Law School's "A Trail Guide to Careers in Environmental Law" provides an excellent overview of all the different career paths available to an environmental attorney:
"Environmental lawyers often appear before federal, state, and administrative law courts— representing government agencies, enforcing laws through citizen suits, and challenging agency action in administrative hearings. But environmental law practice involves a much broader skill set. Environmental attorneys draft legislation and lobby elected officials; advise policymakers in all levels of government; participate in the rulemaking process and design new regulatory regimes; develop innovative approaches to permitting; coordinate community education and outreach efforts; and engage in public policy discussions at think tanks and academic institutions. Environmental attorneys also support business and property transactions for land conservation; negotiate financing deals for start-up renewable energy companies; participate in public-private partnerships to experiment with new technologies; and consult with industry on how to achieve compliance with myriad environmental laws. In short, the field of environmental law offers professional choices that can be remarkably diverse and satisfying for the public interest lawyer." [1]
An Advocate for the Environment
In this snapshot, we focus on those aspects of environmental law that would be a better fit for someone looking to advocate on behalf of the environment or on behalf of some community – whether human or otherwise – that is adversely affected by the environmental activities of others. So, if you are passionate about finding solutions to critical environmental issues such as climate change, pollution, public health, protection of the land, air, and water, or the preservation of endangered species, then environmental law just might be the right career for you.
Environmental Law
"Environmental law" is actually an umbrella term for the practice of law across a wide range of environmental issues centered on protecting our natural resources and regulating businesses that impact them. Environmental law prevents governments, businesses, and people from mistreating the environment and safeguards our natural resources, communities, and ecosystems. If there were no environmental laws, anyone could pollute, contaminate, hunt, or use natural resources without restriction or regard for the consequences.
Environment regulations constitute a vast and complex body of law. The passage of each federal regulation involved a hard-fought battle between environmental attorneys representing the different constituencies impacted by the proposed regulations.  It also required close collaboration between those environmental attorneys and the scientific community.
The key federal environmental laws include:
The Clean Air Act (1070)
The Clean Water Act (1977)
The Comprehensive Environmental Response, Compensation and Liability Act (1980)
The Emergency Planning & Community Right-to-Know Act (1986)
The Endangered Species Act (1973)
Federal Insecticide, Fungicide & Rodenticide Act (1972)
The National Environmental Policy Act (1969)
The Pollution Prevention Act (1990)
The Resource Conservation and Recovery Act (1976)
The Safe Drinking Water Act (1974)
The Superfund Amendments and Reauthorization Act (1986)
The Toxic Substances Control Act (1976)
In addition, each state has enacted its own environmental laws. And while an environmental attorney does not necessarily need to master all the details of each of these regulatory regimes, they do need to be able to interpret these laws and apply them to the facts of a particular situation.
Science, Policy, and Law
Obviously, there is a strong connection between environmental science, policy, and law.  Scientists are tasked with researching environmental issues, while policy-oriented environmental lawyers are responsible for turning the results of that research into legislation. That process requires other environmental lawyers to interpret those policies and advise their clients regarding their legal rights and responsibilities. This process demands a close working relationship between environmental lawyers and scientists. Scientists must understand the constraints of the policy-making process. Environmental lawyers must be able to "translate" complex scientific concepts into more easily comprehended language. Both groups must recognize the limitations of scientific evidence and understand the different standards of proof for scientific and legal certainty.
A frequently asked question is whether an environmental lawyer is required to have a background in science. While the answer to that question is no, the more nuanced answer is that it really depends on what area of environmental law you choose to pursue. For the environmental lawyer focused on creating policy, a scientific background is more of a necessity. For the environmental lawyer trying to save an endangered species, a basic working knowledge of the applicable science would most likely suffice. After all, there are plenty of professions made up of non-scientists that have to master specific areas of science to do their job. Clearly, having some science education and familiarity with basic scientific concepts could only be of benefit. But ultimately, environmental lawyers must first and foremost be skilled legal advocates with a complete grasp of the legal issues in question.
…
Citations
A Trail Guide to Careers in Environmental Law, Bernard Koteen Office of Public Interest Advising Harvard Law School.
The Path to Becoming an Environmental Lawyer
From High School to Your First Job
Build a Solid Academic Foundation
Take all available STEM-related courses (chemistry, biology, physics, computer science, algebra, geometry, calculus, ecology) offered at your school. Take all these classes at the most advanced level possible (honors, AP). This will help you build your knowledge base in scientific theory and concepts.
Try and take as many advanced writing courses as possible. Take classes in creative writing, short story, nonfiction, and scientific writing. Take classes in public speaking, government, political science, and history. If you can, try and take an environmental law or an administrative law course online.
Get work experience through an internship with an environmental organization or a local law firm. Join the environmental, ecology, or conservation club at your school and if it does not exist, then go ahead and start your own. You can also start your own blog and write about environmental law-related issues.
Dive In!
And become an expert
Get a

jump on your Academic career
There's no substitute for experience.
We have compiled a database of thousands of internships, research opportunities, academic programs and specialized training programs so you can get a jump on your academic career.
Internships
Research
Academic Training Programs
And if you need support to fulfill your dreams and ambitions, our searchable database has plenty of scholarship opportunities as well as programs designed to increase diversity.
Scholarships
Diversity, Equity & Inclusion
Need Help Finding Your Opportunity?
Our video tutorials explain the ins and outs of landing a great internship, research project or training program.
Make all the right moves
Advice from those who know
Maintain an excellent undergraduate GPA so you can attend a good law school
Gain experience through internships and volunteering
Develop excellent public speaking and written communication skills
Attend environmental law conferences and seminars
Participate in an environmental law clinic
Become a member of your law school's environmental law journal
What degree is right for you?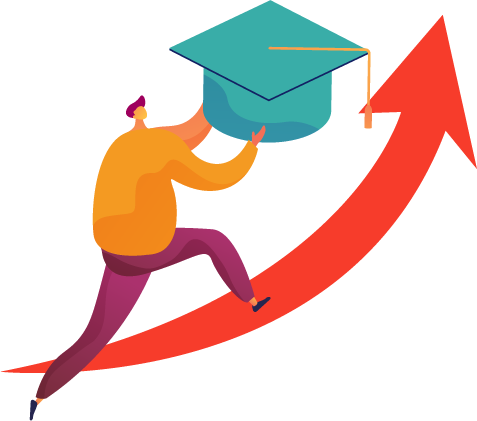 Undergraduate Degree
An undergraduate degree is required in order to be admitted into law school. If you want to attend a law school that has a top environmental law program, you should consider obtaining a degree in environmental policy, environmental science, business management, or government. College can be a great place to develop an understanding of topics like environmental justice, energy and the environment, and environmental and natural resources, all of which will be an advantage when applying to law school.
Graduate Degree
To practice as an environmental attorney you will need to obtain a law degree from an accredited law school. Once you graduate from law school you must become licensed by passing the bar exam of at least one state. You may consider continuing your legal education to receive a Master's of Environmental Law or a Ph.D. Environmental lawyers with a master's or doctoral degree often receive higher pay and are eligible for senior-level positions. An advanced degree will also allow you to teach at a law school.
10 Schools With Excellent Environmental Law Programs
Want to see the full list of colleges and universities with degree offerings or relevant courses?
See the full list


Tip 1
While a background in environmental or other science is helpful to understanding the technical issues involving chemicals, health impacts, and contamination hazards, an undergraduate degree in science is not a requirement. 

Tip 2
Given that level of enforcement of environmental regulations can vary depending on the political climate, it is prudent to diversify your legal skills into related areas of law (real estate, policy, government relations, business).

Tip 3
Participating in an environmental law clinic at your law school will help you obtain valuable experience and introductions to potential career mentors. It can also help you determine what type of environmental legal work is best for you.
Have familiarity with one or more of the
following areas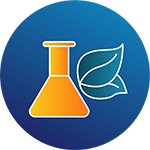 Environmental science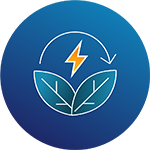 Energy and environmental policy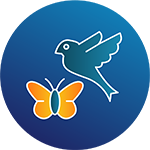 Endangered species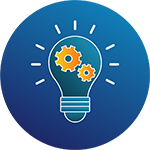 Corporate sustainability 
Resource conservation
Ocean law and governance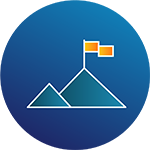 Sustainable development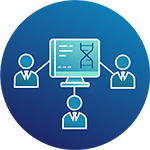 Scientific communication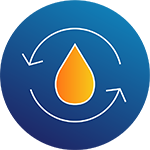 Conservation science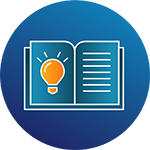 Legal and scientific research
Typical Job Functions of an Environmental Lawyer
Here are some of the interesting things you could be doing.
Analyzing information obtained from case law and scientific findings.
Compiling evidence and interviewing clients, witnesses, and persons of interest.
Participating in pre-trial negotiations and discovery sessions.
Assessing damages from a particular environmental event.
Developing cases and presenting them at trial.
Communicating during court proceedings about environmental incidents.
Deciding if prosecution of environmental offenders is in the public's best interest.
Determining parties' rights, obligations, and duties as they apply to environmental regulation.
Communicating how an event or plan may negatively impact humans or wildlife.
Providing legal and regulatory counsel to corporations, agencies, and other entities.
Advocating for environmental regulations and protections.
There's an Ocean of Possibilities
Environmental law covers a lot of career territory. As a result, an environmental attorney has a wide range of options when it comes to employment. This is true in both the public and private sectors. But if you are looking to make a difference when it comes to things like climate change, endangered species, or the protection of land, air, and water, environmental law will be a very rewarding career choice.
Common employers include:
Federal Government
Department of Justice, Environment and Natural Resources Division
Environmental Protection Agency
Department of Energy
Department of the Interior
Federal Energy Regulatory Commission
National Oceanic and Atmospheric Administration
Department of Defense
Department of Transportation
Department of Agriculture
Nuclear Regulatory Commission
Army Corps of Engineers
State Government
Environmental Protection
Fish and Wildlife
Conservation Commission
Water Resources
Utilities Board
Local Government
Environmental Protection
Conservation
Nonprofit Organizations
Litigation- Oriented Nonprofits
Policy-Oriented Nonprofits
Private Industry
Law Firms
Utilities
Corporations
Consulting Companies
Academia
Start your career search with our extensive list of employment websites.