Environmental Protection
Restoring Nature to its Natural State
The negative effects of human activity on the environment are certainly there for all to see. Air pollution, deforestation, plastic pollution, warming oceans, rising sea levels, species extinction, intensifying storms, contaminated drinking water, and resource depletion are just some of the byproducts of living in an industrialized society. And even if you live in an area that is not industrialized, you still must deal with the environmental hazards that others have caused. But as bad of shape as the environment is in – and it is bad – it would be far worse without the statutes, rules, and regulations that form the basis of environmental protection in the United States and around the world. Rivers catching fire, dense smog hanging over cities, and sludge-filled lakes and ponds are just some examples of the state of the environment before the enactment of sweeping environmental protection laws.
The field of environmental protection is closely related to environmental conservation and environmental law. All three aim to conserve natural resources, preserve the existing natural environment, repair damage, and reverse negative environmental trends.[1] Each of these, however, has its own particular practices, specialties, and career paths, and they approach these goals from different viewpoints. Conservationists are great at bringing environmental issues to the forefront and lobbying the government to enact laws that will protect the environment. Environmental lawyers excel at interpreting those environmental laws for clients that can range from the federal government to private industry. But in the United States, it is the individuals in the field of environmental protection – primarily working in federal and state environmental protection agencies – that formulate the regulations that conservationists have pushed for and environmental lawyers interpret. 
Environmental Protection Agency
The Environmental Protection Agency (EPA) is the federal government agency responsible for protecting human health and the environment. The EPA creates and enforces environmental laws, inspects the environment, and provides technical support to minimize threats and support recovery planning. The EPA, among other things:
Conducts research on important pollutants and on the impact of these pollutants on the total environment.
Monitors the condition of the environment.
Establishes quantitative environmental baselines, which are critical for efforts to measure adequately the success or failure of pollution abatement efforts.
Sets and enforces standards for air and water quality and for individual pollutants.[2]
The EPA is the reason why, at a certain point, builders stopped using asbestos, manufacturers stopped producing lead paint, car companies stopped building cars with engines that could only run on leaded gasoline, and trash haulers stopped dumping hazardous waste in rivers and streams. In recent years, the EPA has turned its attention and considerable authority to address the related issues of climate change and global warming.
Environmental Laws
As stated above, the EPA is in charge of creating and enforcing environmental laws. The EPA is called a regulatory agency because Congress authorizes the EPA to write regulations that explain the technical, operational, and legal details necessary to implement laws. Regulations are mandatory requirements that can apply to individuals, businesses, state or local governments, non-profit institutions, or others.[3]
The key environmental laws in the United States include:
The Clean Air Act (1070)
The Clean Water Act (1977)
The Comprehensive Environmental Response, Compensation and Liability Act (1980)
The Emergency Planning & Community Right-to-Know Act (1986)
The Endangered Species Act (1973)
Federal Insecticide, Fungicide & Rodenticide Act (1972)
The National Environmental Policy Act (1969)
The Pollution Prevention Act (1990)
The Resource Conservation and Recovery Act (1976)
The Safe Drinking Water Act (1974)
The Superfund Amendments and Reauthorization Act (1986)
The Toxic Substances Control Act (1976)
When these Acts are passed by Congress and signed into law by the President, they have broad sweeping provisions but lack the specifics of how those provisions will be implemented. In general, acts and statutes delegate responsibility to fill in the gaps to government agencies that then enact regulations to address the fine points and ambiguities. In the case of environmental laws, it is the EPA that drafts and issues the regulations that actually allow these laws to be implemented and ultimately enforced. In addition to these federal laws, each state issues its own environmental protection laws and regulations and has its own state environmental protection agency to enforce them.
Science, Law, or Protection
Given the wide range of potential career options available in the field of environmental protection, it is hard to recommend one path over another. Obviously, it depends on what you want to pursue. But even if you chose law or policy instead of a pure scientific role (such as chemist, biologist, ecologist, etc.), you should still have a strong science background. This snapshot focuses on specific environmental protection resources, but you should also make use of the available environmental science, environmental law, and environmental justice resources, so you get a more complete picture. When it comes to "protection," one might say that any organization that is concerned about the environment – whether restoring coral reefs or cleaning up plastic pollution – is protecting it. But for purposes of this snapshot, protection means the regulatory and legal protection that can only be put into place by a federal or state government agency.
…
Citations
Environmental Protection, The Law Dictionary.
The Origins of the EPA, Environmental Protection Agency.
Regulations, Environmental Protection Agency.

The Path to Becoming an Environmental Protection Professional
From High School to Your First Job
Build a Solid Academic Foundation
Take all available STEM-related courses (chemistry, biology, physics, computer science, algebra, geometry, calculus, ecology) offered at your school. Take all these classes at the most advanced level possible (honors, AP). This will help you build your knowledge base in scientific theory and concepts.
If not available at your high school, try and take as many online environmental science-related (biochemistry, ecology, conservation science, hydrology, geology, sustainability) classes as you can. Also, take at least one government, political science, public policy, or environmental law course.
Get work experience through an internship with an environmental nonprofit or nongovernmental organization. Join the environmental or conservation club at your school and if it does not exist, then go ahead and start your own. You can also start your own blog and write about environmental issues.
Dive In!
And become an expert
Get a

jump on your Academic career
There's no substitute for experience.
We have compiled a database of thousands of internships, research opportunities, academic programs and specialized training programs so you can get a jump on your academic career.
Internships
Research
Academic Training Programs
And if you need support to fulfill your dreams and ambitions, our searchable database has plenty of scholarship opportunities as well as programs designed to increase diversity.
Scholarships
Diversity, Equity & Inclusion
Need Help Finding Your Opportunity?
Our video tutorials explain the ins and outs of landing a great internship, research project or training program.
Make all the right moves
Advice from those who know
Maintain an excellent GPA as an undergraduate
Gain experience through internships and volunteering
Develop excellent public speaking and written communication skills
Attend environmental conferences and seminars
Sign up to receive environmental news from the EPA
What degree is right for you?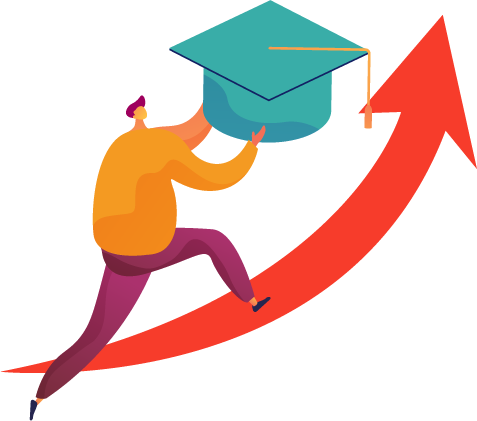 Undergraduate
The educational qualifications for obtaining a job in environmental protection are position dependent. Any position where there is the possibility of career advancement will require at least a bachelor's degree. Your choice of study will depend on what area of environmental protection you want to pursue. A career focusing on the scientific aspects of environmental protection will require a different degree than one focused on environmental policy.
Graduate
If you choose to pursue the policy aspects of environmental protection, then either a law degree or a master's in environmental studies or political science is essential. If you pursue the scientific aspects of environmental protection, then a master's degree in environmental science, chemistry, or biology is essential. If you want to pursue a career in academia or reach the highest levels of government, you will need to obtain your doctorate.
10 Schools With Excellent Environmental Protection Programs
Want to see the full list of colleges and universities with degree offerings or relevant courses?
See the full list


Tip 1
If you are not totally committed to a career in environmental protection, getting your degree in one of the constituent areas of environmental science (chemistry or biology) will give you a lot more options down the road.

Tip 2
You need to think creatively about gaining experience. One of the best ways to find a permanent position is to volunteer with an environmental or conservation organization. This will help you develop the requisite skill set and knowledge base.

Tip 3
Do not be afraid to step outside the field of environmental protection. Developing new knowledge and transferrable skills in an area not directly related to environmental protection can be attractive to potential employers.
Have familiarity with one or more of the
following areas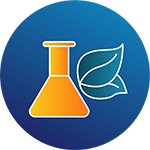 Environmental science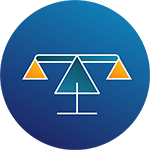 Environmental law
Resource conservation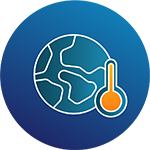 Climate change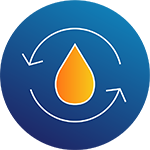 Conservation science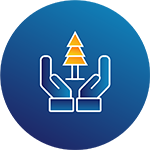 Environmental remediation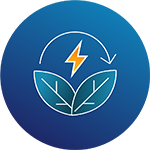 Environmental policy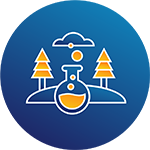 Toxins and chemicals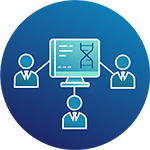 Scientific communication
Environmental modeling
Typical Job Functions of an Evironmental Protection Professional
Here are some of the interesting things you could be doing.
Conducting inspections, surveys, and assessments.
Reviewing and resolving legal questions which arise under environmental regulations.
Providing legal advice and policy recommendations on enforcement matters.
Analyzing legal and scientific data.
Coordinating with state, local, and tribal officials.
Supporting laboratory operations and management.
Responding to critical biological hazards and toxins.
Investigating compliance with environmental laws.
Evaluating the environmental or public health impact of pollution.
Conducting environmental audits of facilities and waste sites.
Interacting with national and international scientific committees.
There's an Ocean of Possibilities
Careers in environmental protection involve jobs that help reduce the negative environmental impacts of modern society, restore damaged ecosystems to health, and build sustainable ways of life for the future.  If you are interested in protecting human health and the environment, then a career in environmental protection is right for you.
Jobs in federal and state environmental protection agencies include:
Attorneys
Environmental Scientists
Conservation Scientists
Biologists
Biochemists
Biophysicists
Chemists
Chemical Technicians
Geoscientists
Hydrologists
Microbiologists
Ecologists
Epidemiologists
Conservation Scientists
Environmental Scientists
Social Scientists
Toxicologists
Environmental Protection Technicians
Economists
Engineers
Accountants
Budget Specialists
Financial Specialists
Communications Specialists
Computer Scientists
Contracts Specialists
Grants Management Specialists
Human Resources Specialists
Information Technology Specialists
Intelligence Research Specialists
Law Enforcement Agents
Lab Technicians
Librarians
Life Scientists
Management Analysts
Physical Scientists
Public Affairs Specialists
Start your career search with our extensive list of employment websites.