Ocean Literacy
The Greatest Threat to the Ocean is Ignorance
Ocean literacy is defined as an understanding of the ocean's influence on you and your influence on the ocean. The idea of creating a more "ocean-literate" society is, in many ways, the central theme that runs throughout the entire Ocean Connect website. Indeed, all the snapshots we have created to help you find your own unique way to connect to the ocean are also designed to drive home the fact that no matter what you choose to do in life, it will in some way be connected to the ocean. We have certainly said it more than once – whether we live near the coast or far from the ocean's shores, the ocean impacts the health and well-being of each and every one of us. Therefore, understanding the ocean – and our connection to it – is absolutely essential to protecting Earth and all its varied forms of life.
The Challenge
The campaign to improve ocean literacy was a reaction to the fact that ocean-related topics were almost completely absent from the 1996 version of the National Science Education Standards.[1] The absence of ocean sciences in school curricula resulted in a generation of the American public being almost totally ignorant as to the importance of the ocean in their lives. Unfortunately, that uninformed generation of students are now the adults in our school systems that we must convince to introduce ocean concepts into future science education standards.[2]
The Response
As a result of the prevailing situation, a group of nongovernmental organizations, professional associations, national university-based programs, government agencies, non-profit organizations, and individual scientists and educators came together to build a consensus on ocean-related science education standards.[3] The main problem they needed to solve was if you want students to understand the fundamental concepts of ocean literacy by Grade 12, what would you teach in all the prior years of school? So, in addition to creating a short list of Essential Principles and drafting a simple definition of the term "ocean literacy," the group also developed the Ocean Literacy Framework, a coherent learning roadmap for ocean science.
Essential Principles of Ocean Literacy
There are seven Essential Principles of ocean literacy comprising 45 Fundamental Concepts that serve to support and add detail to the Essential Principles. Listed below are the seven Essential Principles (together with one representative Fundamental Concept for each Essential Principle):
1. Earth has one big ocean with many features.
The ocean is the defining physical feature on our planet Earth—covering approximately 70% of the planet's surface. There is one ocean with many ocean basins, such as the North Pacific, South Pacific, North Atlantic, South Atlantic, Indian, Southern, and Arctic.
2. The ocean and life in the ocean shape the features of Earth.
Many earth materials and biogeochemical cycles originate in the ocean. Many of the sedimentary rocks now exposed on land were formed in the ocean. Ocean life laid down the vast volume of siliceous and carbonate rocks.
3. The ocean is a major influence on weather and climate.
The interaction of oceanic and atmospheric processes controls weather and climate by dominating the Earth's energy, water, and carbon systems.
4. The ocean makes Earth habitable.
Most of the oxygen in the atmosphere originally came from the activities of photosynthetic organisms in the ocean. This accumulation of oxygen in Earth's atmosphere was necessary for life to develop and be sustained on land.
5. The ocean supports a great diversity of life and ecosystems.
Ocean life ranges in size from the smallest living things, microbes, to the largest animal on Earth, blue whales.
6. The ocean and humans are inextricably interconnected.
The ocean affects every human life. It supplies freshwater (most rain comes from the ocean) and nearly all Earth's oxygen. The ocean moderates the Earth's climate, influences our weather, and affects human health.
7. The ocean is largely unexplored.
The ocean is the largest unexplored place on Earth—less than 5% of it has been explored. The next generation of explorers and researchers will find great opportunities for discovery, innovation, and investigation.[4]
An Ocean-Literate Person
But ocean literacy must be about more than just gaining an understanding of the ocean's importance to our lives. It must also result in a change of behavior. Ocean literacy must be the catalyst – through programs and activities in both formal and informal education – that encourages people to act in positive ways for the ocean. Accordingly, ocean literacy initiatives must provide a way to advance sustainable practices, develop policy, promote responsible citizenship, and encourage young people to be involved in the ocean's future.[5]
So what does it mean to be an ocean-literate person? The consensus is that an ocean-literate person:
Understands the Essential Principles of ocean literacy;
Can communicate about the ocean in a meaningful way; and
Is able to make informed and responsible decisions regarding the ocean and its resources.[6]
The overriding belief is that as an ocean-literate person, you are more likely to care for and protect the ocean. The great hope is that an ocean-literate generation will be more engaged with, and connected to, the ocean and therefore, be able to meet the threats confronting the ocean head-on.[7]
Marine Science Educator
Because there are so many different ways to educate others about the ocean, a "career" fostering ocean literacy can take many different forms. You could, for example, start your own blog or YouTube channel and delve into issues involving various ocean-related topics. You could also go the "pure" science route and undertake research and write papers that are then used by others to inform and educate. You could write children's books and influence young minds or create films that will further ocean literacy. For purposes of this snapshot, however, we are focusing on the marine science education aspects of ocean literacy. This will allow you to influence learning and teaching about the ocean in both formal (e.g., schools) and informal (e.g., museums, aquariums, science centers, zoos, ecotourism companies, marine stations, and aquatic parks) institutions.
A Word About Resources
Given the incredible breadth of the subject matter, virtually every resource found on the Ocean Connect website is applicable to ocean literacy. So, while we provide the usual resources (e.g., books, videos, blogs, etc.) specific to ocean literacy, you should also take advantage of every other ocean-related resource because whether it is learning about marine biology or marine engineering, the knowledge gained and subsequently communicated all contribute to ocean literacy.
…
Citations

The Path to Becoming an Ocean Literacy Advocate
From High School to Your First Job
Build a Solid Academic Foundation
Take all available STEM-related classes (biology, physics, chemistry, computer science, mathematics) and any ocean-related classes offered at your high school. Take all kinds of writing classes (fiction, nonfiction). This will help you build your knowledge and learn how to express that knowledge.
If not available at your high school, try and take biology-related (zoology, biochemistry, microbiology, evolutionary biology, genomics, molecular biology, ecology), ocean-related (marine biology, marine microbiology, oceanography, coastal oceanography), and communications-related classes offered online.
Learn how to write for a scientific and non-scientific audience. The ability to communicate your knowledge and understanding of the ocean is essential. There are also an endless amount of ocean-related organizations ranging that you can become involved with as an intern, paid employee, or volunteer.
Dive In!
And become an expert
Get a

jump on your Academic career
There's no substitute for experience.
We have compiled a database of thousands of internships, research opportunities, academic programs and specialized training programs so you can get a jump on your academic career.
Internships
Research
Academic Training Programs
And if you need support to fulfill your dreams and ambitions, our searchable database has plenty of scholarship opportunities as well as programs designed to increase diversity.
Scholarships
Diversity, Equity & Inclusion
Need Help Finding Your Opportunity?
Our video tutorials explain the ins and outs of landing a great internship, research project or training program.
Make all the right moves
Advice from those who know
Maintain an excellent GPA as an undergraduate so you can attend graduate school
Gain experience through internships and volunteering
Have some background in marine, environmental, or conservation science
Have some work experience on your resume
Attend ocean literacy conferences and seminars
Develop excellent public speaking and written communication skills
What degree is right for you?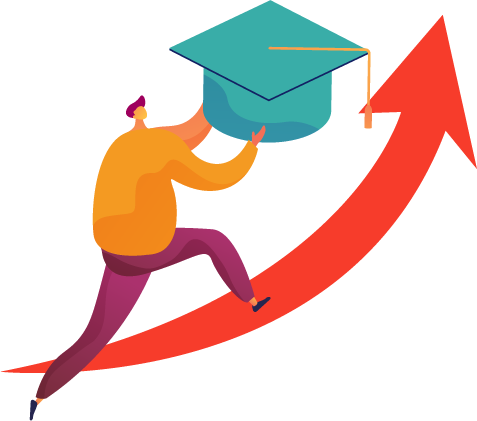 Undergraduate Degree
A bachelor's degree in marine biology, conservation science, coastal science, ecology, oceanography, environmental science, wildlife management or a related field will give you the best entry into a marine science education career. Supporting minors or electives should include science education, museum studies, communications, marketing and public relations. 
Graduate Degree
You will need a master's degree in education if you want to teach marine science in a public school. Most states also require you to have a teaching certificate. Having a master's degree in one of the marine or environmental sciences may be required for advancement or specialization. A doctoral degree is required for a career in academia at the university level.
10 Schools With Excellent Ocean Literacy Programs
Want to see the full list of colleges and universities with degree offerings or relevant courses?
See the full list


Tip 1
The majority of marine science educators come from a scientific background rather than one involving education or teaching. While there is overlap, knowledge of marine biology, oceanography, or other marine science is essential.

Tip 2
Marine educators need teaching and field experience, both of which can be gained through internships or volunteer positions. These opportunities are also important for making contacts that will help with career development.

Tip 3
Look for any opportunity to hone your communication skills – developing a social media presence or creating a website or blog are activities anyone can undertake without any assistance. Make sure you are comfortable with public speaking.
Have familiarity with one or more of the
following areas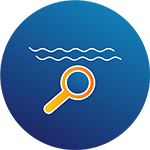 Oceanography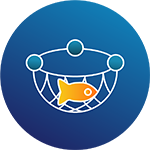 Ocean sustainability
Coastal Science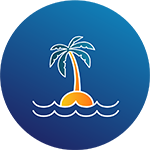 Marine conservation
Ocean ecosystems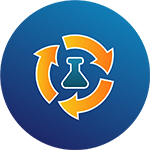 Biogeochemical cycles
Ocean exploration
Climate change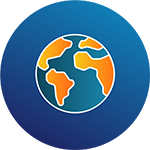 Geosciences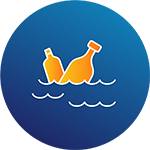 Marine pollution
Typical Job Functions of an Ocean Literacy Advocate
Here are some of the interesting things you could be doing.
Developing, implementing, and integrating marine science curricula.
Conducting marine science education activities with students, teachers, the public, school groups, and camps.
Training teachers and students in research methods.
Organizing ocean literacy workshops.
Creating marine science content for handouts, brochures, or other promotional material.
Cooperating with other educational organizations to advance marine education at local, state, and national levels.
Attending continuing education conferences, in-service training, and certification programs.
Training volunteers to assist with marine science education programs.
Creating press releases and advertising for upcoming educational events and activities.
Writing grant proposals to solicit funding for educational programs.
There's an Ocean of Possibilities
The broad, interdisciplinary nature of marine science education is matched by the wide variety of career opportunities that are available to you.
As a marine science educator you can work in the following fields:
Teaching
Conservation
Public Science Outreach
Research
Publishing
Scientific Consulting
Ecotourism
Communications
Public Relations
Marketing
And work for the following types of entities:
Public Schools
Universities
Aquariums
Zoos
Wildlife Parks
Museums
Nonprofit Organizations
State Government
Environmental Protection Agency
National Oceanic and Atmospheric Administration
Start your career search with our extensive list of employment websites.