Creative Writing
The Immense Power of Words
Creative writing has been around since the time we could first put a chisel to a stone tablet and carve out glyphs, wedges, and runes and people have been writing about the ocean for probably just as long. And why not? The ocean makes for both a great protagonist and the perfect setting. It has all the elements one needs to craft a compelling tale – danger, suspense, romance, mystery, comedy, adventure and, depending on your genre, can bring a reader to the edge of their seat or the edge of despair.
Pen + Paper
Much like filmmaking, creative writing has the power to change minds, behaviors, and even the course of history. And the beauty of writing – creative or otherwise – is that all you need is a pen and paper (yes, we know about computers) to start so there is virtually no barrier to entry. Unlike some other more specialized and less well-known pursuits that we discuss throughout this website, creative writing does not need much of an introduction. And unlike some of these other areas, to become a writer, you do not necessarily need to follow the well-worn path of high school to college to graduate school to employment. In fact, some of the most popular and best-selling authors of all time never went to college or ever took an official writing course. Some even might say that being spared the constraints and conventions of formal training is precisely what allowed them to be successful.  Of course, we are not encouraging anyone to forgo schooling and we firmly believe that most of us could benefit from at least some writing instruction and guidance. But nor are we necessarily encouraging you to major in creative writing if you do decide to pursue higher education. Our belief is that you should learn about what interests you. If that's creative writing, then great. But if it is oceanography or ceramics or mathematics, then that's great too.
Do-It-Yourself
Now there is nothing that says you have to receive guidance via the traditional methods. There is an abundance of video tutorials, online classes, and self-help books that can help you along the way. To this end, we have compiled an extensive array of material to help aspiring writers hone their craft. That's not much different than we have done for every other field of study we address, but instead of discussing the specific areas you could pursue, we are going to focus on how to best use the material provided. In other words, we are assuming that, unlike say, virology or integrated multi-trophic aquaculture, which may indeed need some explanation, we all know the difference between a short story, a novel, and a poem.
Publications for Young Writers
Unless you are writing solely for your own enjoyment and consumption, writers tend to want the world to read what they have created. We have compiled a list of over one hundred literary magazines and journals that cater specifically to young writers. Some of these magazines and journals publish only young writers, while some publish all ages but the material itself is geared toward young readers. These can be found in the "make all the right moves" section below. Our advice is do not submit your work without first learning about the journal or magazine and actually reading some of its content. Many literary magazines have a particular theme and if your work is not aligned with that theme it will be rejected out of hand. This will greatly annoy the editors and that is something you want to avoid at all costs.
And the winner is . . .
Writing contests are an excellent way to get recognized, win scholarship money and have your work published.  We have put together a comprehensive list of writing contests for young writers which can also be found in the "make all the right moves" section below. As with the publications for young writers, some of these competitions are only open to certain age groups while others are open to all age groups, but the subject matter of the contest is focused on young readers.
Perseverance
The writing profession is rife with stories about well-known writers who struggled for years before being "discovered." Stephen King, one of the best-selling authors of all time, had his horror story Carrie rejected 80 times before it was published. Now, it has been translated into hundreds of languages and has been adapted both into a play and a musical. C. S. Lewis, the author of The Chronicles of Narnia, faced 800 rejections before he got his first book published. As a quick Google search will reveal, there are hundreds of similar stories. Rejection in any form is painful, but with something as personal as a literary creation, it can really sting. You need to deal with the disappointment, learn from any feedback that is given, and always persevere.

The Path to Becoming a Creative Writer
From High School to Your First Job
Build a Solid Academic Foundation
Try and take as many advanced writing courses as possible. Take classes in creative writing, short story, nonfiction, journalism, poetry, and even technical or scientific writing. Take classes and, if offered, seminars in American literature, European literature, and world literature.
If you are interested in writing stories about the ocean, then take classes (whether in school or online) that will help you better understand the milieu in which you will be working. You will find that courses in marine biology, oceanography, conservation science, and ecology are beneficial.
There are no required courses to become a writer. Since many successful writers draw upon their own experiences, get out there and do interesting things with your life. Read copiously, volunteer, sing on a street corner, travel, learn a new language, join your school's literary journal or newspaper, or both.
Dive In!
And become an expert
Get a

jump on your Academic career
There's no substitute for experience.
We have compiled a database of thousands of internships, research opportunities, academic programs and specialized training programs so you can get a jump on your academic career.
Internships
Research
Academic Training Programs
And if you need support to fulfill your dreams and ambitions, our searchable database has plenty of scholarship opportunities as well as programs designed to increase diversity.
Scholarships
Diversity, Equity & Inclusion
Need Help Finding Your Opportunity?
Our video tutorials explain the ins and outs of landing a great internship, research project or training program.
Make all the right moves
Advice from those who know
Become an editor of your school's literary magazine
Write for your school newspaper
Build a portfolio of published stories
What degree is right for you?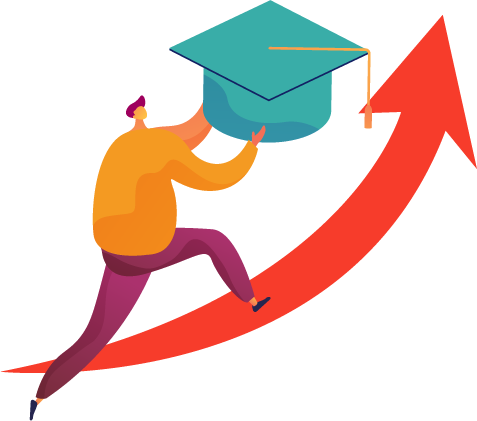 Undergraduate
As we have discussed elsewhere, there are no formal requirements to become a novelist. However, a bachelor's degree in creative writing is recommended if you want to pursue a corporate career where you use your writing skills. Fortunately, there are hundreds of colleges and universities that offer writing programs at the undergraduate level.
Graduate 
Graduate programs in creative writing offer a level of instruction and training that is unsurpassed and will help you become a better writer and secure a better position in the corporate world. You will need a master's degree to teach at the secondary school level and a doctoral degree to teach at a university.
10 Schools With Excellent Creative Writing Programs
Want to see the full list of colleges and universities with degree offerings or relevant courses?
See the full list


Tip 1
Work at your craft because you need to put in your 10,000 hours. If a basketball player has to spend hours a day honing her jump shot or a violinist practicing his scales, then you should be prepared to spend hours a day writing.

Tip 2
Create a website. It will become your business card, house your portfolio, and will allow you to build up a following so you can become a full-time writer.  Don't wait to be published to start acting like you are a professional writer.

Tip 3
Seize every opportunity to practice your writing. You would be amazed to discover how many highly-regarded novelists also wrote blog posts or copy for TV commercials.  Force yourself to explore your writing voice by trying different styles.
Have familiarity with one or more of the
following areas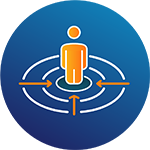 Character development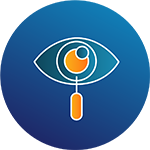 Critical eye for detail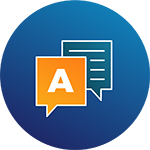 Grammar, spelling, and punctuation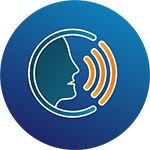 A unique voice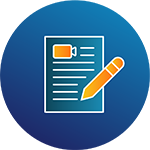 Elements of plot development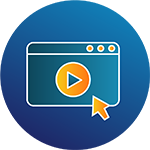 Strong research skills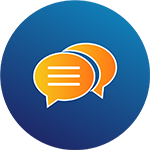 Communication skills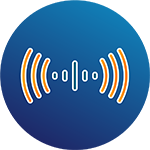 Mastery of multiple voices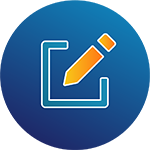 Editing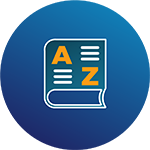 Extensive vocabulary
Typical Job Functions of a Creative Writer
Here are some of the interesting things you could be doing.
Conducting extensive research before and during the writing process.
Developing original content for fiction, nonfiction, and short stories.
Creating content for magazines, trade journals, newsletters, and blogs.
Producing biographies, press releases, and marketing materials for clients.
Developing creative works for businesses, academia, or publishing companies.
Editing content for correct spelling and grammar.
Providing unique educational content for online learning.
Preparing scripts for use in publications or broadcasting.
Attending feedback sessions and making revisions suggested by the client, publisher or editors.
There's an Ocean of Possibilities
Assuming you do not want to use your creative writing degree to become a novelist or poet, there is still a lot of creative writing jobs out there.
Common positions in the writing profession include:
Editor
High School Teacher
College Professor
Journalist
Marketing Manager
Copywriter
Tutor
Web Content Writer
Blogger
Columnist
Public Relations Copywriter
Ghostwriter
Communications Director
Social Media Specialist
Screenwriter
Librarian
Freelance Author
Proofreader
Common areas of employment include:
Primary, Secondary, and Higher Education Institutions
Advertising Agencies
Marketing Agencies
Media Organizations
Social Media Companies
Entertainment Companies
Publishing Houses
Public Relations Firms
Editorial/Technical Writing Service Companies
Charitable Organizations
Start your career search with our extensive list of employment websites.