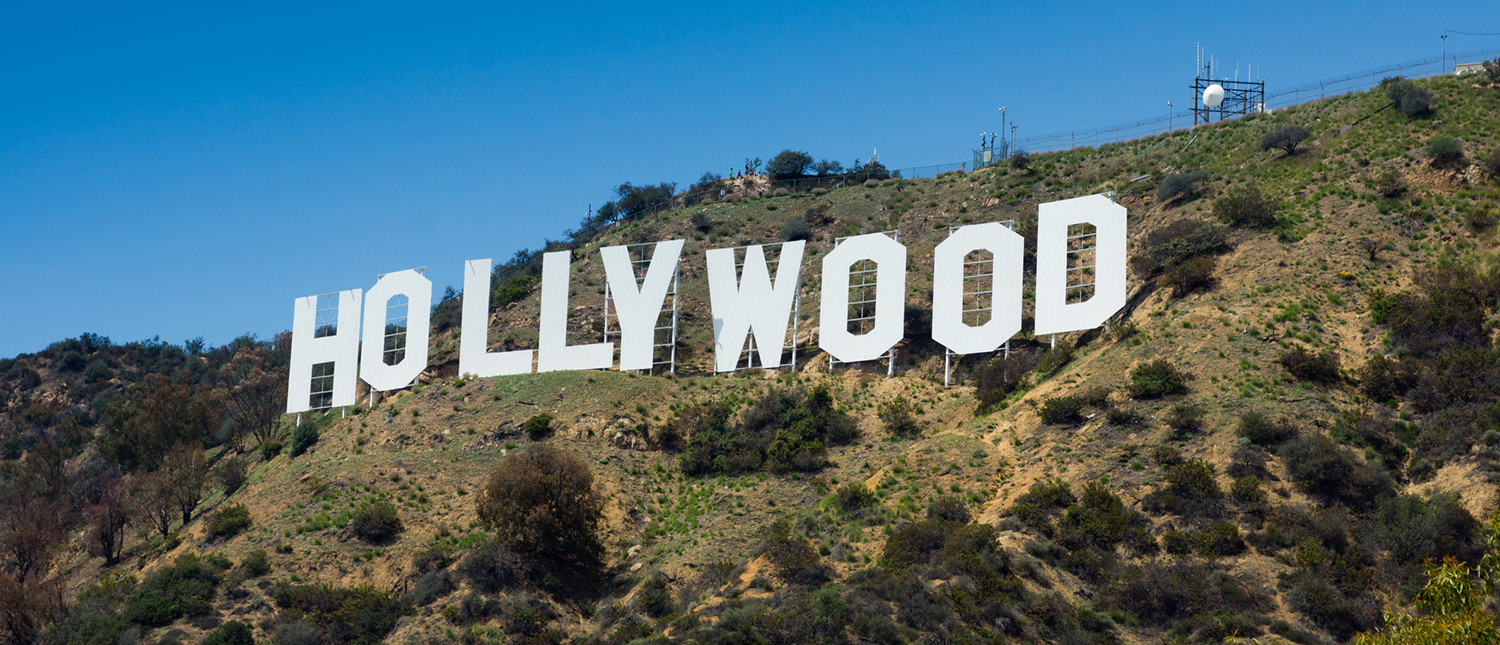 Filmmaking
Lights, Camera, Action!
The ocean has been the backdrop for some of the greatest movies. It has also been the backdrop for many mediocre movies, but hey, that's not the ocean's fault. The point is that for a filmmaker, the ocean provides you with an incredibly wide range of cinematic moods and settings. From beauty to terror to adventure, the ocean has it all. And the reason it all works so well is that anyone who has spent any time in the ocean has, at one time or another, probably experienced exactly what is being portrayed on the screen. After all, haven't we all wondered what is lurking just below our feet? It may be difficult to identify with an action hero jumping from one speeding train to another but show a scene of feet treading water just below the ocean surface, and your spine begins to tingle because you know that the shark isn't far off.
But when it comes to movies, most of us tend to focus on the finished product. Even if all we know about film is how to stream them, we can all appreciate the tremendous amount of time and effort that goes into the creative process. For a big-budget studio movie, that process involves multiple stages of production and requires the skills of dozens and dozens of different types of professionals. But even for smaller-budget, independent films, the process is almost the same, albeit on a reduced scale and with people doubling or even tripling up on jobs. Because filmmaking involves such a wide range of professions – from screenwriter to electrician to stunt coordinator – we can only provide you with the most general overview of the filmmaking industry. Therefore, we highly recommend that you take advantage of the filmmaking books we have provided as they include some classics of the movie industry that are still required reading at most film schools. And while on the subject of film school, we cannot overemphasize the benefits of pursuing a degree in some aspect of filmmaking. This is a highly competitive industry where even the twenty-something working in the mailroom is a most-likely a graduate of a prestigious film school. Unless you are a child prodigy, not having that degree will leave you at a disadvantage.
Having said that, we can give you some insight into the various stages of the movie-making process and the types of professions associated with each particular stage.
Development
The development stage includes fleshing out the story idea, working the script into a viable first draft, and figuring out how to finance the movie. The key individuals involved in this stage of the process are the screenwriter and the producer.
Preproduction
Pre-production is the planning process and execution of each task that must take place before production begins, including finalizing the shooting script, setting the budget, hiring department heads, breaking down the script, storyboarding and shot listing the scenes, scouting and securing locations, casting actors, hiring crew, and scheduling shoot days. Preproduction officially begins once the script is locked and involves the director, cinematographer, producer, first assistant director, production managers, line producers, production coordinators, and location managers. Once this stage is complete, the film is ready to be shot.
Production
Production is the stage where the movie is filmed. Actors perform on camera, lighting crews illuminate the set, camera crews capture the action, sound crews capture audio, and creative designers oversee costumes, makeup, props, and scenery. In addition to the director, who oversees the entire operation, other professionals involved during the production stage include the production manager, assistant production manager, production coordinator, assistant directors, production designer, art director, set designer, set decorator, propmaster, costume designer, makeup artist, director of photography, camera operator, gaffer, key grip, boom operator, stunt coordinator, special effects coordinator, and production assistants.
Postproduction
Post-Production is the stage after production when the filming is completed, and the editing of the visual and audio materials begins. The postproduction process involves editing footage, creating sound effects, composing an original score, sourcing existing songs, and cutting a trailer. Key professionals needed during the postproduction stage include the postproduction supervisor, editor, colorist, visual effects producer, sound designer, dialogue editor, composer, music editor, and sound editor.
Distribution
Distribution is the final stage of production, which occurs after the movie has been edited and is ready for viewing. Depending on the distribution deal entered into, the film will be released in theaters, on DVD, or onto an alternative digital media platform. Press kits, posters, and other advertising materials are published, and the film is advertised and promoted. This stage involves sales, lawyers, and dealmakers.
The Path to Becoming a Filmmaker
From High School to Your First Job
Build a Solid Academic Foundation
Filmmaking is a form of storytelling, so take as many advanced writing classes as possible. Take courses in fiction, short story, nonfiction, humor, creative writing, poetry, and, if offered at your school, screenwriting or playwriting. Join the film club if your school has one or the drama club if they do not.
If you are interested in creating firms related to or involving the ocean, then take classes (whether in school or online) that will help you better understand the milieu in which you will be working. You will find that courses in marine biology, oceanography, conservation science, and ecology are beneficial.
There is an abundance of excellent online courses that can help you learn all the basics of filmmaking. But once you understand the basics, there is no greater learning opportunity than getting out there and giving moviemaking a try. Every film you make will help you make an even better film the next time around.
Dive In!
And become an expert
Get a

jump on your Academic career
There's no substitute for experience.
We have compiled a database of thousands of internships, research opportunities, academic programs and specialized training programs so you can get a jump on your academic career.
Internships
Research
Academic Training Programs
And if you need support to fulfill your dreams and ambitions, our searchable database has plenty of scholarship opportunities as well as programs designed to increase diversity.
Scholarships
Diversity, Equity & Inclusion
Need Help Finding Your Opportunity?
Our video tutorials explain the ins and outs of landing a great internship, research project or training program.
Make all the right moves
Advice from those who know
Don't let a lack of experience stop you from making your first film
Expect problems and transcend them
Learn everything you possibly can about the subject of your film
Cultivate connections in the industry
Let the story be your guide
Be familiar with the conditions, environment, and activities you are shooting
What degree is right for you?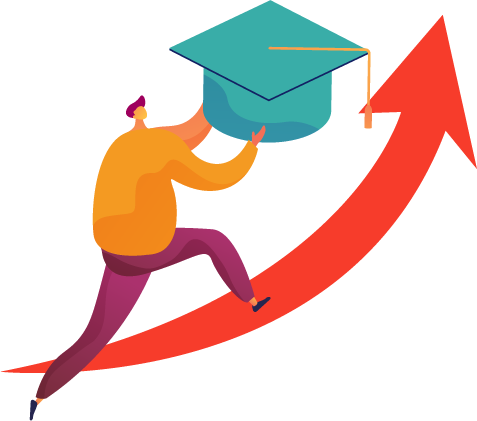 Undergraduate
While there are no formal requirements to become a filmmaker, a bachelor's degree in film and television production is recommended as it will provide you with an opportunity to acquire many of the skills necessary to work in the field, as well as gain experience with projects and establish contacts in the film industry.
Graduate
Even if you do not pursue a film degree at the undergraduate level, many schools offer a master's program in filmmaking. In graduate school, you will learn the art and technique of visual storytelling, including directing, cinematography, editing, and postproduction sound design. You will also have access to better job opportunities.
10 Schools With Excellent Filmmaking Programs
Want to see the full list of colleges and universities with degree offerings or relevant courses?
See the full list


Tip 1
Advancement in the film industry is all about making connections. Try and land an internship or an entry-level position with a studio or production company and then latch on to someone higher up and make yourself indispensable.

Tip 2
Watching is learning, and the more films you watch, the more adept you will become at understanding the techniques being employed and skills utilized. Think of each film as a master class and an opportunity for you to learn something new.

Tip 3
No matter what aspect of the filmmaking industry you pursue – screenwriting, production, directing, technical, acting – you will face a tremendous amount of rejection. You need to believe in yourself and continue to persevere.
Have familiarity with one or more of the
following areas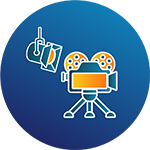 Cameras and lighting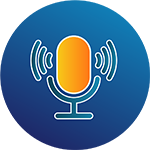 Sound editing and recording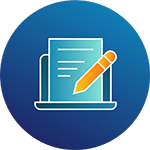 Written and visual storytelling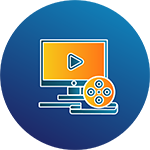 Cinematography
Communications
Drones
Movie editing software
Screenwriting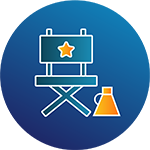 Narration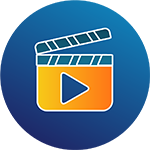 Motion graphics
Typical Job Functions of a Filmmaker
Here are some of the interesting things you could be doing.
Developing the initial story or concept.
Scouting shooting locations.
Assembling and managing the crew.
Coordinating with all the other relevant parties.
Make sure everything is done by the budget, schedule, and the film's intended style.
Handling post-production tasks.
Managing the release of the finished product.
There's an Ocean of Possibilities
Becoming a filmmaker is a great way to combine your passion for advocating for the ocean with your artistic talents. First, you will need to learn the skills you need for your role. The best way to do this is by a mix of film education and work experience. You will find plenty of low-budget film projects that need additional crew if you search online. This work won't be well paid, so see this first step as practice.
Typical positions in the profession include:
Director
Screenwriter
Researcher
Communications
Animator
Narrator
Editor
Motion Graphics Designer
Production
Lighting Engineer
Music Editor
Sound Designer
Set Designer
Makeup Artist
Director of Photographer
Camera Operator
Common employers include:
Studio Movie Production Companies
Independent Film Companies
Television Production Companies
Media Companies
Nonprofit Organizations
Music and Entertainment Industry
Sports Industry
Start your career search with our extensive list of employment websites.