Scientific Illustration
The Art of Science
While people tend to think of art and science as opposite ends of the spectrum, art has actually played a key role in the development of science and how scientific information and advancement are communicated. Scientific illustration, which lies at the intersection of art and science, is more than just one option for how to depict scientific information – illustrations are often the best and only way to depict certain information. Just think of the different types of information where there is no visual evidence (extinct animals, distant planets, Earth's molten interior) or where the visual evidence is either obscure or unclear (protons, neutrons, atoms). Scientific illustration is a powerful tool for helping researchers explain their findings to their peers and in helping elevate a scientific discovery in ways that make it interesting to broader audiences. Scientific illustration encompasses all forms of visual science communication, including animation, comics, murals, and sculpture. It can play a vital role in conveying information from any realm of science, from archaeology to astrobiology, biotechnology to cartography, oceanography to microbiology, and many others.[1]
Scientific illustration allows complex ideas and details to be presented in an interesting and informative manner. A scientific illustrator must be able to clearly communicate the main point of complex information. In addition, communicating scientific information through illustration is more precise because the illustrator can eliminate extraneous information. Illustrations, unlike photographs, can show exactly what the viewer needs to see. That is why most scientific textbooks, especially medical school textbooks, use illustrations instead of photographs. And because they communicate subtleties and eliminate the ambiguities that can accompany language, scientific illustrations are an important element in the precise communication needed for scientific education. A big challenge for scientific illustrators, however, is balancing scientific accuracy and aesthetic considerations.
Types of Scientific Illustration
There are various types of scientific illustration requiring a diversity of scientific knowledge, artistic media, and skills.
Medical Illustration
The field of medical illustration includes illustrations, artwork, and animations depicting internal anatomy, surgical procedures, and biological processes. Medical illustrators are professional artists that have advanced education in biomedical sciences, digital media, and the principles of visual communication Medical illustrators collaborate with scientists, physicians, and other specialists, to translate complex scientific information into visual images that support medical education, scientific research, patient care, advertising, and litigation.
Natural History Illustrations
Natural history illustration is about observing and illustrating creatures, plants, and microbes in their environment. This is the oldest form of scientific illustration because, for most of recorded history, illustration was the only way to visually communicate information. Natural history illustration is mostly based on observation, and this type of illustrator presents illustrations of past and present subjects as a way to better understand and study certain natural phenomena.
Restoration and Illustration of Extinct Species
Reconstruction and illustration of extinct species is a subset of natural history illustration. Common examples of this genre are illustrations of dinosaurs, woolly mammoths, and saber-tooth tigers. Extinct species illustrators use fossil evidence to recreate these popular long-extinct creatures. Some extinct species illustrators specialize in creating reconstructions and images of lesser-known extinct animals.
Forensic Reconstruction of Facial Structures
In order to get a sense of our ancestors and learn more about them, this type of illustrator specializes in the forensic reconstruction of facial structures to create an anthropological reconstruction of the face using a skull or bones.
Museum Exhibit Image and Model Design
The artistic creation of exhibitions for museums is extremely important to the educational goals of scientific artwork. Content varies widely between exhibits, ranging from interactive exhibits, including fossils, to text-based exhibits.
Scientific Botanical Illustrations
Scientific botanical illustration is the accurate pictorial depiction of plants and their traits for a scientific purpose, as opposed to flower painting, which has no further purpose than to be admired. Scientific botanical illustration is always a true and lifelike representation of a plant. It should highlight a plant's particular distinguishing features, which enable botanists to tell one plant from another.​[2]
Infographics and Data Visualization
This area of scientific illustration is very functional and highly data and information-driven. It is important for this type of visual artist to select relevant and precise data that can be portrayed in a comprehensible and aesthetically pleasing fashion. Scientific infographics are used to inform, explain, entertain, or encourage action.
Digital 3-D Modeling, Animation, and Video
With advances in technology, 3-D modeling, animation, and video has grown as an art form. This type of scientific illustration allows the artist to model the organism, processes, plants, and animals in their entirety rather than just visually. The goal of this is to allow increased interaction and a more complete understanding of what the subject looks like from all directions.[3]
…
Citations
Science Illustration, Guild of Natural Science Illustrators.
What is botanical illustration? Botanical Art & Artists.
Scientific Illustration: What Is It? The Franklin Institute.

The Path to Becoming a Scientific Illustrator
From High School to Your First Job
Build a Solid Academic Foundation
Take all available STEM-related courses (chemistry, biology, physics, computer science, algebra, geometry, calculus) offered at your high school. Take all these classes at the most advanced level possible (honors, AP). This will help you build your knowledge base in scientific theory and process.
If not available at your high school, try and take relevant science classes (anatomy, botany, zoology, physiology, microbiology) offered online. Additionally, you should take art courses such as drawing and life drawing, painting, art theory, computer-assisted drawing, animation, and graphic design.
Gain experience through a scientific illustration internship. Learn how to write for both a technical and non-technical audience. Experience with both oral and written scientific and technical communication is important. Create an online portfolio of your illustrations or other work on a blog or website.
Dive In!
And become an expert
Get a

jump on your Academic career
There's no substitute for experience.
We have compiled a database of thousands of internships, research opportunities, academic programs and specialized training programs so you can get a jump on your academic career.
Internships
Research
Academic Training Programs
And if you need support to fulfill your dreams and ambitions, our searchable database has plenty of scholarship opportunities as well as programs designed to increase diversity.
Scholarships
Diversity, Equity & Inclusion
Need Help Finding Your Opportunity?
Our video tutorials explain the ins and outs of landing a great internship, research project or training program.
Make all the right moves
Advice from those who know
Maintain an excellent GPA
Attend local biotechnology and science networking groups
Attend public events associated with local academic research universities
Build experience through internships
Create a website to feature your illustrations
What degree is right for you?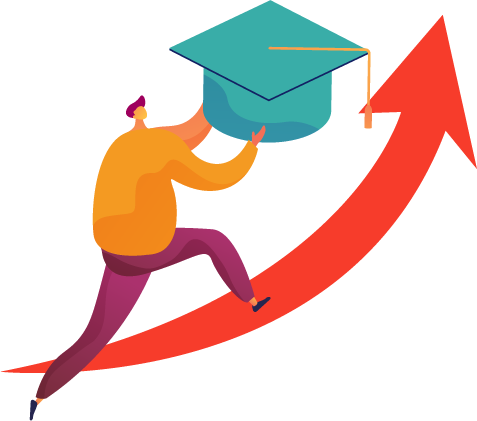 Undergraduate Degree
There are few undergraduate degree programs specifically for scientific illustration, so the best plan of action is to simultaneously focus on studying art techniques and the sciences (earth, natural and biomedical). On the art side of your studies, your focus should be on basic art techniques, graphic design, and digital platforms rather than art history or nonrepresentational painting. On the scientific side of your studies, your focus should be on courses that stress the anatomy and morphology of botanical or zoological specimens, as well as developmental biology, physiology, chemistry, and cell biology. All of your science courses must be of the level required for science majors.
Graduate Degree
Because so few universities or colleges offer undergraduate degree programs in scientific illustration, a Master's degree is almost a necessity. You need to build your portfolio of illustrations to gain admission. As an undergraduate, you should either major in fine art or applied art techniques or even graphic design and minor in earth, natural, or biomedical science or major in one of those areas of science and minor in fine art or applied art techniques or graphic design. All students should be prepared to commit to continuing education in both art and science. Even for those that want to teach, obtaining a doctoral degree in scientific illustration is not a recommended course of action.
10 Schools With Excellent Scientific Illustration Programs
Want to see the full list of colleges and universities with degree offerings or relevant courses?
See the full list


Tip 1
Becoming a scientific illustrator requires skills in graphic arts, communication design, and scientific research. It is important to be able to identify which of these skill sets are lacking and then work to improve them.

Tip 2
To avoid needing every aspect of a project explained to you in order to get an accurate final design, obtain the requisite scientific research skills and knowledge either through laboratory internships or field experience.

Tip 3
To showcase your abilities, you should create a website that highlights your scientific illustrations portfolio. Create examples of illustrations that match styles for different journals such as Nature, Science, and others.
Have familiarity with one or more of the
following areas
Anatomic and medical terminology
Watercolor techniques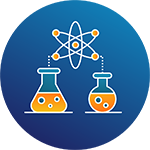 Scientific research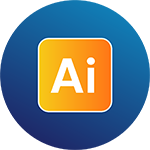 Adobe Illustrator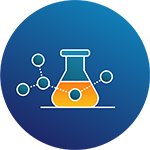 Biomedical sciences
Digital design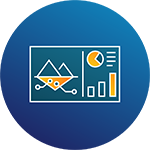 Earth sciences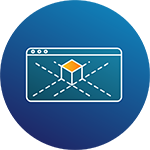 3D illustration software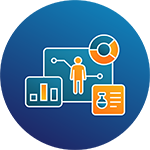 Visual storytelling
Technical drawing
Typical Job Functions of a Scientific Illustrator
Here are some of the interesting things you could be doing.
Creating original illustrations for a wide range of scientific subjects.
Visualizing and rendering anatomic, tissue, cellular, and molecular structures.
Illustrating abstract scientific concepts through visual storytelling.
Preparing pictorial stories of life cycles and scientific procedures.
Working with scientists to produce visual materials.
Creating artwork in a variety of media.
Producing cutaway drawings to show the internal structure of complex objects.
Developing 3D models and images.
Collaborating with writers, graphic designers, photographers, and filmmakers.
Producing illustrations for publications such as medical textbooks and scientific journals.
There's an Ocean of Possibilities
Scientific illustration is an interesting and challenging blend of excellence in art and science. But for those who possess both artistic talent and the requisite science background, there are employment opportunities in a variety of exciting and cutting-edge fields such as medical illustration, animation, interactive media, gaming, haptics, and virtual and augmented reality, biocommunications, environmental display design, freelance illustration, museum display design, and publishing.
Job titles in the scientific illustration field include:
Scientific Illustrator
Medical Illustrator
Biomedical Illustrator
Visual Information Specialist
VR/AR Designer
UI/UX Designer
2D Medical Animator
3D Computer Modeler/Animator
Medical Interactive/Interface Designer
Medical Web Designer
Medical Legal Illustrator
Medical Litigation Support Specialist
Medical Book Illustrator
Textbook Illustrator
Medical Editorial Illustrator
Medical Model Designer
Prosthesis Designer
Anaplastologist
Forensics Illustrator
Ophthalmologic Illustrator
Medical Illustration Educator
Employers in the scientific illustration field include:
Media Companies
Animation Companies
Medical Legal Companies
Textbook Publishers
Journal Publishers
Hospital Media Departments
Universities and Colleges
Science Centers
Government Agencies
Medical Advertising Agencies
Scientific Advertising Agencies
Medical Device Companies
Biotechnology Companies
Forensics Firms
Museums
Cultural Institutions
Pharmaceutical Companies
Gaming & Interactive Companies
Educational Media Companies
Veterinary Media Companies
Start your career search with our extensive list of employment websites.