Biotechnology
The Business of Life Science
Biotechnology, simply put, is a technology that utilizes the biological systems found in living organisms (or the living organisms themselves) to develop and make new commercial products. While cutting-edge developments in areas such as cloning and genetic engineering grab the headlines, the practice of using living organisms to create products has actually been around for over 6,000 years. Processes such as brewing, baking bread, and making cheese all use living organisms (yeast) to produce the desired product. Though certainly refined over the years, many of these practices have remained fundamentally unchanged. The driving force of biotechnology today is the sequencing of the human genome which will impact almost every aspect of the way we live, from "our environment, to what we eat, to how we diagnose and treat illness."[1]
Biotechnology covers many different scientific disciplines, including biochemistry, molecular biology, genetics, biomedical engineering, pharmacology, and microbiology to name just a few. Biotechnology can also be divided into a wide range of sub-areas, including medical biotechnology (vaccines, antibiotics, antiviral, chemotherapeutics), agricultural biotechnology (selective breeding, genetically modified plants, biofuels), industrial biotechnology (fermentation, chemicals, textiles, food), and environmental biotechnology (bioremediation, wastewater treatment, soil conservation).[2]
Marine Biotechnology
Because the ocean is the greatest source of biodiversity on Earth, no ecosystem provides greater genetic diversity or possibilities for new products and processes.[3] Marine biotechnology is the creation of products and processes from marine organisms through the application of biotechnology, molecular and cell biology, and bioinformatics.[4] It is the field of science that deals with "ocean exploration for development of new pharmaceutical drugs, chemical products, enzymes, and other products and processes. It also deals with the advancement of aquaculture and seafood safety, bioremediation, biofuels, among others."[5] For example, a marine biotechnologist may work on increasing the yields of farmed fish, designing disease-resistant strains of oysters, or creating vaccines against certain viruses that can infect fish.[6] Given its profound effect on an extremely large number of industries and professions, marine biotechnology has the potential to harness the marine environment for human benefit and progress.[7]
Commerce and Science
Biotechnology is one of those fields of study (along with biomedical engineering and aquaculture) that fits neatly under both commerce and science. That's because while biotechnology is mainly about the business of developing new commercial products, that business is dependent on living organisms and, therefore, requires deep knowledge of biological, chemical, environmental, and molecular science. In fact, if you traced the beginnings of many successful biotech companies, you would see that many of the founders started off as scientists in the laboratory and only after striking upon some new and innovative biotechnical process, developed into businesspeople. That doesn't mean that business skills are not essential, because they are, but it does mean that without the requisite background knowledge in science, it would be difficult to steer a biotech company towards success.
…
Citations
The Path to Becoming a Biotechnologist
From High School to Your First Job
Build a Solid Academic Foundation
Take all available STEM-related courses (chemistry, biology, physics, computer science, algebra, geometry, calculus) offered at your high school. Take all these classes at the most advanced level possible (honors, AP). This will help you build your knowledge base in scientific theory and concepts.
If not available at your high school, try and take biology-related (biochemistry, microbiology, genomics, molecular biology, marine biology), technology-related (artificial intelligence, machine learning, data science) and mathematics-related (probability and statistics) classes offered online.
Get work experience through a research internship. Learn how to write for both a technical and non-technical audience. Experience with both oral and written scientific and technical communication is equally important. Spend time learning the basics and the more complex concepts will follow naturally.
Dive In!
And become an expert
Get a

jump on your Academic career
There's no substitute for experience.
We have compiled a database of thousands of internships, research opportunities, academic programs and specialized training programs so you can get a jump on your academic career.
Internships
Research
Academic Training Programs
And if you need support to fulfill your dreams and ambitions, our searchable database has plenty of scholarship opportunities as well as programs designed to increase diversity.
Scholarships
Diversity, Equity & Inclusion
Need Help Finding Your Opportunity?
Our video tutorials explain the ins and outs of landing a great internship, research project or training program.
Make all the right moves
Advice from those who know
Maintain an excellent GPA
Have work experience on your resume
Attend professional conferences and biotechnology seminars
Obtain lab experience and become familiar with lab instrumentation
Build experience through internships in private industry or government
What degree is right for you?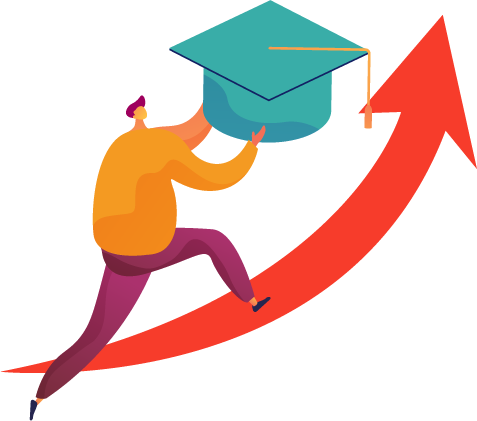 Undergraduate
A bachelor's degree will allow you to begin your biotechnology career in an entry-level position. In addition to developing business skills, you should be able to demonstrate mastery of basic scientific knowledge and state-of-the-art biotechnology applications, processes, and techniques in diverse areas, including research and development, production of high-tech products, and legal and regulatory governmental affairs.
Graduate
You will need a master's degree in biotechnology to advance in the field. If you cannot find a biotechnology program, you can pursue a related field like biology, microbiology, molecular biology, biochemistry, chemical engineering, physics, or genetics, and supplement that learning with internships and work experience. This will allow you to start at a higher level in industry or government.
10 Schools With Excellent Biotechnology Programs
Want to see the full list of colleges and universities with degree offerings or relevant courses?
See the full list


Tip 1
If you are interested in the business of biotechnology, you still will need a thorough understanding of the science of biotechnology. Almost all biotechnology company founders were scientists or technologists first and business people second.

Tip 2
The ability to work well as part of a group is important at all degree levels. Supervisory and project management skills become more important as your career advances so try and obtain work or internship experience.

Tip 3
Given that innovation in biotechnology is often on the cutting edge of science (genetic engineering, cloning) and society (investing in neglected diseases, pricing of medicines) you should take courses in ethics and law.
Have familiarity with one or more of the
following areas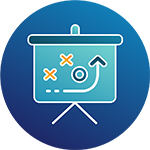 Business strategy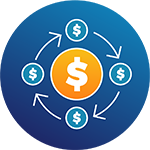 Economics and finance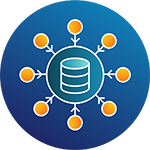 Big data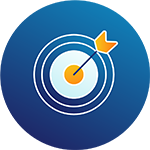 Entrepreneurship and innovation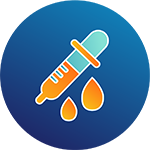 Biological sciences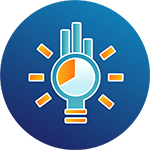 Business analytics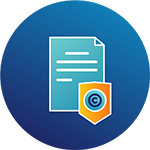 Intellectual property and licensing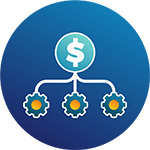 Good Manufacturing Practice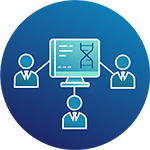 Science Communication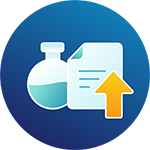 Bioinformatics
Typical Job Functions of a Biotechnologist
Here are some of the interesting things you could be doing.
Determining business strategy.
Staying current with new advances in biotechnology to develop new techniques, products, or practices.
Analyzing the role of scientific, commercial, policy, and regulatory uncertainties on business decisions.
Transforming technological discoveries into commercial products.
Navigating the rules and regulations that govern new product development.
Developing marketing strategies for new drugs, biologics, and medical devices.
Securing intellectual property rights for technological discoveries.
Monitoring health, safety, and environmental regulations.
There's an Ocean of Possibilities
A career in biotechnology gives you a lot of options. The top fields are medicine, agriculture, energy, and the environment. Positions are usually referred to by what particular field in which you may be working.
Common fields include:
Bioinformatics
Biodefense
Biomedical
Biochemical
Cancer Biology
Genetics
Molecular Biology
Pharmacology
Stem Cell Research
Virology
Common employers include:
Pharmaceutical Companies
Chemical Companies
Life Sciences Companies
Genetic Engineering Companies
Universities and Research Institutions
Government and Private Hospitals
Agricultural Companies
Food Manufacturers
Beverage Manufacturers
Environmental and Conservation Consulting Companies
Start your career search with our extensive list of employment websites.