Digital Media
Tweet. Tweet.
Whether through Twitter, Instagram, or your favorite blog, most of us now get our news online. We don't have the time or patience to sit through a lengthy newscast or flip through pages of newsprint. Give us the headlines in 280 characters or a one-minute video, and we can decide what looks interesting and go from there. Digital media refers to news provided through websites, mobile apps, podcasts, blogs, social media, webinars, digital audio, vlogs, online forums, and wikis. So, all the ways we now get our information. Once only seen on the fringes of journalism, digital media is increasingly being incorporated into traditional broadcast and print journalism. In fact, the lines between a traditional news organization and a digital media company have become increasingly blurred. But while conventional journalism requires writing, editing, and reporting skills, digital media also requires you to master photography, video, design, audio, social media, and marketing skills.
Digital Media and the Ocean
There are thousands of examples of how individuals and organizations are using digital media to further their ocean-related agenda or simply as a way to post genuinely spectacular pictures of the ocean and ocean life. Whether it is marine conservation or the deep ocean, there is hardly any aspect of the ocean that is not being explored through some form of digital media. From "Women in Science" to "Fuzzy Penguins," there is something for everyone's taste and viewpoint. But just because so many digital platforms already exist does not mean the ocean couldn't benefit from having one more (or a hundred more, for that matter).  And with the cost and technical demands of setting up your own blog, podcast, website, or social media account so low, there is little stopping you from joining the ocean-related digital media world. In fact, given the dire condition of the ocean, we urge you to do so. Of course, lending your efforts to an existing digital media platform is just as valuable. The point is that there are many ways for you to make your voice heard.
Types of Digital Media
Digital media is really just a description of how the news is delivered, so any type of journalism can be digital. Since each genre of journalism uses different techniques and writes for different purposes and audiences, you can pick and choose which type you want to pursue. What follows are descriptions of the significant categories of journalism. However, there is nothing to say you have to fit within any predefined category, especially when doing your own thing.
Investigative Journalism
Investigative journalism is a type of journalism in which the journalist investigates a single case of interest, such as discrimination, corruption, wrongdoing, and critical crimes.[1] An investigative journalist conducts in-depth research, uses various tactics to collect information, and may spend months and years working on a story. After collecting and evaluating evidence, investigative journalists write comprehensive reports to expose the subject, provide evidence to support their conclusions, and hopefully, prompt remedial activity.[2]
Broadcast Journalism
Broadcast journalism reports information to the public through television, radio, or the internet. By now, all traditional broadcast outlets have a significant digital presence. Just think about where you see the latest Carpool Karaoke or late-night monologue. Probably on YouTube and not on network television. Common types of broadcast journalism include day-to-day breaking news stories, entertainment, investigative, opinion, and sports journalism.[3]
Watchdog Journalism
Watchdog journalism refers to journalists that collect facts and then use that gathered information to expose the wrongdoings of people in power. Watchdog journalism aims to guard society against illegal activity or inefficiency from societal influences, such as corporations and politicians. Watchdog journalists try and promote change and hold leaders accountable for their actions.[4]
Opinion Journalism
Opinion journalism is the expression of personal views and opinions in the news media, with little or no attempt to make that coverage objective. Opinion journalists use subjective ideas rather than objective facts. Opinion journalism is unique because the journalists are permitted to report stories from their perspective, including their thoughts and biases.[5]
Political Journalism
Political journalists focus on politics, government, political candidates, and elected officials. Political journalism keeps readers informed of the political happenings in a particular area, such as locally, nationally, or internationally. Political journalists often report on the activities of elected officials, political processes, lobbying, and the results of political work.[6]
Business Journalism
A business journalist focuses on the trends and changes in the business and financial world. Topics covered include the stock market, economy, mergers and acquisitions, international trade, economic policy, and personnel moves. Given the complexity of the subject matter, business journalists typically have a background in business or finance.
Photojournalism
Remember the adage that a picture is worth a thousand words? Photojournalists are proof of that as they tell news stories through photos. Their photos may accompany stories written by themselves or someone else or stand on their own. While a traditional journalist will use their pen and paper or voice to tell stories, a photojournalist will use their camera to capture the visual representation of a story.[7]
Other Types of Journalism
Other types of journalism include entertainment, celebrity, arts, sports, civic, crime, lifestyle, education, fashion, environmental, and tabloid. Of course, there is a cross-over between many of these categories, and when you start your career in journalism, you should be prepared and willing to try your hand at whatever is available. Only with time and experience will you be able to specialize in one particular area of journalism.
The Future is Now
If digital media is the future, then the future is now. The United States Bureau of Labor Statistics estimates an 11% decrease in traditional journalism jobs by 2029, adding to the industry's sharp decline.[8] In contrast, 86% of individuals surveyed by the Pew Research Center say they get their news from smartphones, computers, or tablets.[9] Colleges and universities are increasingly adding digital journalism majors or at least digital journalism courses. But whether or not you pursue digital journalism academically, nothing is stopping you from establishing your digital presence right now.
…
Citations
The Path to Becoming a Digital Media Journalist
From High School to Your First Job
Build a Solid Academic Foundation
Take as many writing courses as possible. Take journalism, creative writing, short story, nonfiction, poetry, technical or scientific writing classes. Take classes in photography, video production, public speaking, website design, coding, and at least one foreign language. Join your school newspaper.
If you are interested in pursuing stories about the ocean, then take classes (whether in school or online) that will help you better understand the milieu in which you will be working. You will find that marine biology and marine conservation courses are very beneficial. Take a public speaking course.
Online courses can teach you the basics of journalism. If your town has a newspaper or radio station, see if you can write local interest stories. Chances are that they also have a digital presence, and if they do not, offer to help them start one. Try and find a remote internship with some digital platform.
Dive In!
And become an expert
Get a

jump on your Academic career
There's no substitute for experience.
We have compiled a database of thousands of internships, research opportunities, academic programs and specialized training programs so you can get a jump on your academic career.
Internships
Research
Academic Training Programs
And if you need support to fulfill your dreams and ambitions, our searchable database has plenty of scholarship opportunities as well as programs designed to increase diversity.
Scholarships
Diversity, Equity & Inclusion
Need Help Finding Your Opportunity?
Our video tutorials explain the ins and outs of landing a great internship, research project or training program.
Make all the right moves
Advice from those who know
Develop foundational skills in photography, video, and audio
Build a social media following
Find a reporter or editor who will mentor you
Write an article for an established digital media platform
Take advantage of workshops and courses in digital media and journalism
Enter journalist competitions
Develop a portfolio of your work
What degree is right for you?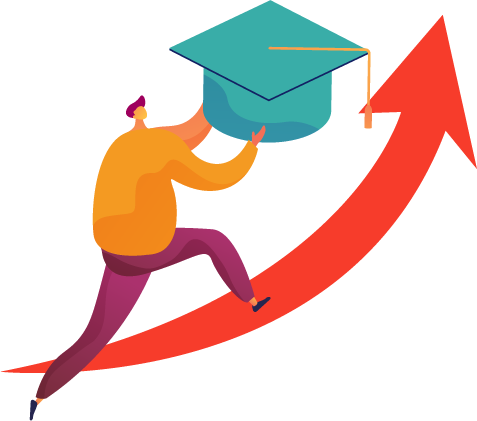 Undergraduate
Most employers require a bachelor's degree, preferably in digital media, communications, journalism, writing, or a related field. Take courses in news writing and editing, communications, media law and ethics, visual journalism, and the art of journalistic interviewing and reporting. If your school does not have a digital media program, try and take a course in the fundamentals of multimedia news reporting and production techniques.
Graduate
A master's degree is highly recommended as this is where you will be able to specialize your studies in a particular area of digital media. At the graduate level, you will be able to go more in-depth on journalistic techniques, ethics, law, news reporting, and storytelling. A master's degree will also open up more and better quality employment opportunities. A doctoral degree is necessary if you want to pursue a career in academia.
10 Schools With Excellent Digital Media Programs
Want to see the full list of colleges and universities with degree offerings or relevant courses?
See the full list


Tip 1
Gain experience by volunteering for the college newspaper, magazine, or radio station. Local newspapers, radio stations, and television stations. All these news outlets now try and maintain a digital media presence. 

Tip 2
Internships are not enough. You need a portfolio of stories, clips from a school publication, online experience, a solid social media presence, and one or two people who can vouch for your professionalism and skill set. 

Tip 3
Incremental steps can help you break into digital media journalism even without digital experience. You need to show that you can write, so if you cannot find any digital media platform to hire you, go ahead and start your own blog or website.
Have familiarity with one or more of the
following areas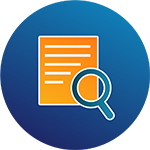 Investigative techniques
Augmented reality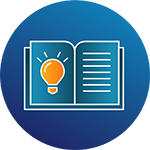 Research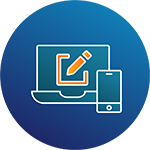 Digital platforms
Data analysis and visualizations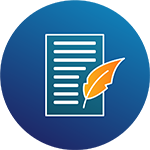 Journalistic ethics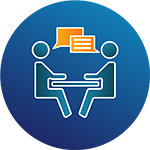 Interviewing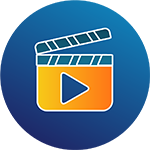 Video journalism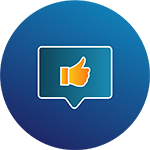 Social media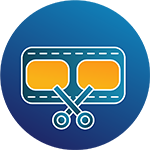 Video and photo editing
Typical Job Functions of a Digital Media Journalist
Here are some of the interesting things you could be doing.
Collecting and analyzing data from a variety of sources.
Interviewing persons of interest.
Building relationships with people who may offer sources of information.
Collaborating with fellow writers and editors to ensure cohesive content.
Writing clear, concise, and factual articles and posts.
Keeping up-to-date on the latest news developments.
Researching and submitting story ideas.
Writing and editing news copy for publication under tight deadlines.
Overseeing and monitoring the creation of digital content.
Generating, editing, publishing, and sharing digital content.
There's an Ocean of Possibilities
If you want to pursue a career that is challenging, competitive, and rewarding, digital media can certainly provide you with that. Whether you want to work for an established digital platform or start your own thing, the options are as vast as the Internet itself.
Common employers include:
Newspapers
Magazines
Special Interest Publications
Television Stations
Radio Stations
New Organizations
Digital Media Companies
Social Media Companies
Public Broadcasting Systems
Online Journals
Financial Companies
Technology Companies
Nonprofit Organizations
Non-governmental Organizations
Universities
Start your career search with our extensive list of employment websites.