Ecotourism
Protecting People and Places
As a multi-trillion-dollars business, travel and tourism is a vitally important part of the economy. Pre-COVID, the travel and tourism industry was responsible for over 330 million jobs and contributed over 10 percent to the global gross domestic product.[1]  But all those ocean cruises, diving expeditions, road trips, safaris, and jungle treks have taken their toll on fragile ecosystems, cultural landmarks, and indigenous populations. By now, we have all seen the pictures. Historic sites overrun by hordes of tourists arriving in charter buses belching diesel fumes, massive cruise ships disgorging thousands of passengers onto the shores of quaint seaside villages, and once-pristine beaches littered with plastic bottles and other evidence of tourists looking for a day of sun, sand, and adventure. Such are the economic, ecological, and ultimately, human costs of tourism in the twenty-first century. In recent years, however, there has been a growing recognition of the problems caused by mass travel and an increased interest in engaging in more responsible travel.  Known as ecotourism (or sustainable travel), it is the segment of the tourism industry focused on creating travel opportunities that protect natural resources and benefit local populations.[2]
What is Ecotourism?
Ecotourism is broadly defined as responsible travel to natural areas that conserves the environment, sustains the well-being of the local people, and creates knowledge and understanding through interpretation and education of all involved: visitors, staff, and the visited.[3] Ecotourism supports local communities by respecting their land, fostering increased job opportunities, and providing additional funding for the conservation and protection of the local environment. The International Ecotourism Society breaks down the benefits of ecotourism into three parts:
Conservation
By offering market-linked long-term solutions, ecotourism provides effective economic incentives for conserving and enhancing bio-cultural diversity and helps protect the cultural and natural heritage of our beautiful planet.[4]
Communities
By increasing local capacity building and employment opportunities, ecotourism is an effective vehicle for empowering local communities around the world to fight against poverty and achieve sustainable development.[5]
Interpretation
By emphasizing enriching personal experiences and environmental awareness through interpretation, ecotourism promotes greater understanding and appreciation for nature, local society, and culture.[6]
Principles of Ecotourism
The driving force behind ecotourism is to bring wildlife and nature conservationists, local communities, and those that implement, participate in, and market ecotourism together to ensure that the tourism industry is focused on long-term sustainability rather than short-term profits. The International Ecotourism Society has developed the following core guiding principles for responsible ecotourism:
Minimize physical, social, behavioral, and psychological impacts.
Build environmental and cultural awareness and respect.
Provide positive experiences for both visitors and hosts.
Provide direct financial benefits for conservation.
Generate financial benefits for both local people and private industry.
Deliver memorable interpretative experiences to visitors that help raise sensitivity to host countries' political, environmental, and social climates.
Design, construct and operate low-impact facilities.
Recognize the rights and spiritual beliefs of the Indigenous People in your community and work in partnership with them to create empowerment.[7]
Ecotourism Certification
In order to provide some order and consistency to programs based on traveling responsibly, a framework was created for certifying tourism programs as either sustainable or ecotourism. Known as the Mohonk Agreement, it now serves as the basis for most sustainable tourism and ecotourism certification programs worldwide. The framework defines sustainable tourism as "tourism that seeks to minimize ecological and socio-cultural impacts while providing economic benefits to local communities and host countries."[8] The framework also sets forth minimum standards for certification as sustainable tourism, including those that address the tourism program's social, cultural, economic, environmental, and ecological aspects. For a tourism program to be certified as ecotourism, however, it must not only satisfy the sustainable tourism requirements but also:
Focus on personal experiences of nature to lead to greater understanding and appreciation;
Foster environmental awareness of nature, local society, and culture;
Ensure positive and active contributions to the conservation of natural areas or biodiversity;
Support economic, social, and cultural benefits for local communities;
Encourage community involvement, where appropriate;
Ensure locally appropriate scale and design for lodging, tours, and attractions; and
Have minimal impact on and presentation of local (indigenous) culture.[9]
Ecotourism and Ocean Conservation
Just like with other ecosystems, mass tourism has had a detrimental effect on the ocean.  Irresponsible practices involving both water-based activities (boating, whale and dolphin watching, deep-sea fishing, SCUBA diving, snorkeling) and land-based activities (sea life centers, aquariums, coastal fishing) are far too common. Dive tour operators allowing divers to touch or even break off pieces of coral or tour boat operators piloting their vessels dangerously close to sea life are more common than you would initially suspect. As a result of these practices, like-minded tour operators, tourists, and communities that are dependent on the ocean for their economic and cultural survival are coming together to foster ocean-based ecotourism.  This movement towards ecotourism has had a positive impact on ocean conservation as it has made all parties more aware of the impact their activities have on the marine environment.
Be a Traveler, Not a Tourist
Whether going on a local day hike or a three-week trek through Europe, we can all travel with less of an impact. Saving energy, conserving resources, packing lighter, taking public transportation, honoring cultural norms, buying from local shopkeepers, staying in eco-friendly accommodations, and giving back to the community are all ways we can promote ecotourism. But apart from what we each can do when we travel, there are also many ways to become directly involved with ecotourism. Career paths in ecotourism can be broken down into four general areas: wildlife protection, environmental protection, local communities, and travel destinations. So, from fieldwork to office work to community relations work, there are many ecotourism jobs available to you.  In addition, almost every current job or career path available within the travel and tourism industry can be transformed into one that encompasses ecotourism. In fact, the estimated global market for ecotourism reached $181.1 billion in 2019 and is expected to reach $333.8 billion by 2027.[10] Ecotourism is a growth industry, and if you are currently in high school or college, one that offers you unlimited opportunities.
…
Citations

The Path to Becoming an Ecotourism Professional
From High School to Your First Job
Build a Solid Academic Foundation
Take a wide variety of classes, including those in science (biology, marine biology, chemistry, computer science), history (American, European, World), political science, government, geography, and economics. Take art history, comparative religion, advanced writing, and foreign language classes.
If not available at your school, take online classes in anthropology, wildlife biology, ecology, resource conservation, forestry, hospitality, tourism, and international studies. A good understanding of business and economics will be beneficial no matter what aspect of ecotourism you want to pursue.
The diversity of ecotourism requires an equally diverse education. If classes are not available in school, online, or through summer programs, use the resources provided here to learn about those areas of ecotourism that interest you. Volunteer for a conservation organization to gain practical experience.
Dive In!
And become an expert
Get a

jump on your Academic career
There's no substitute for experience.
We have compiled a database of thousands of internships, research opportunities, academic programs and specialized training programs so you can get a jump on your academic career.
Internships
Research
Academic Training Programs
And if you need support to fulfill your dreams and ambitions, our searchable database has plenty of scholarship opportunities as well as programs designed to increase diversity in the sciences.
Scholarships
Diversity, Equity & Inclusion
Need Help Finding Your Opportunity?
Our video tutorials explain the ins and outs of landing a great internship, research project or training program.
Make all the right moves
Advice from those who know
Specialize in conservation or environmental science
Have some work experience on your resume
Develop excellent public speaking and written communication skills
Learn multiple foreign languages
Spend a semester living in a multicultural or cross-cultural setting
Obtain an internship with an ecotourism company
What degree is right for you?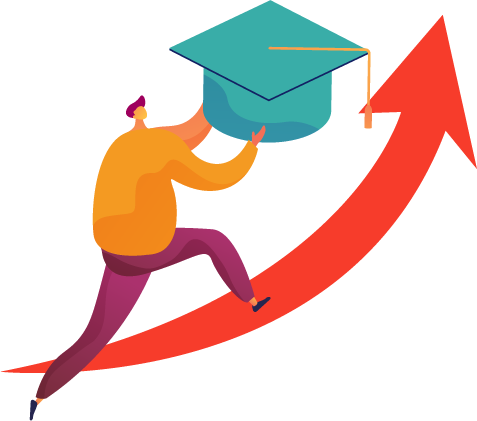 Undergraduate
While a degree is not required for an entry-level job, obtaining your bachelor's in ecotourism or a related field will open up better opportunities. You can pursue studies in science (conservation, ecology, environmental), development (architecture, engineering), business (hospitality, management), or culture (anthropology, history, religion).
Graduate
A master's degree will open up more and better employment opportunities. Obtaining your master's degree in conservation science will be advantageous for pursuing the science aspects of ecotourism, while a master's degree in business administration, finance or management is advisable for advancement in the non-science aspects of ecotourism.
10 Schools With Excellent Ecotourism Programs
Want to see the full list of colleges and universities with degree offerings or relevant courses?
See the full list


Tip 1
Because a degree in ecotourism is rare, pick a major from one of its component parts. Sustainability, hospitality, and management all provide you with a solid background for an ecotourism career.

Tip 2
Do not overlook traditional tourism and hospitality undergraduate programs as they may have ecotourism aspects. An eco-resort is still a resort, and guests will expect a certain level of service along with an eco-education.

Tip 3
Large hotel and hospitality chains will have excellent training programs. While ecotourism may not be the main focus, the training you receive will give you a terrific foundation for pursuing your ecotourism career.
Have familiarity with one or more of the
following areas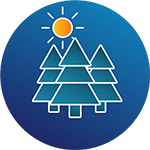 Ecotourism best practices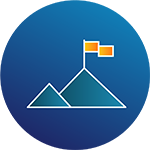 Sustainable development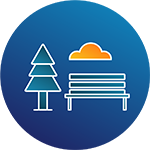 Local environmental standards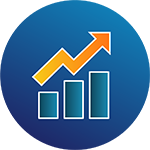 Business and economics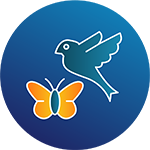 Endangered species
Resource conservation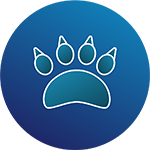 Wildlife biology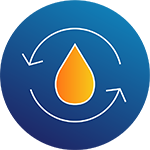 Conservation science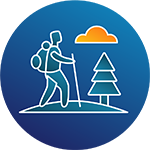 Tourism and hospitality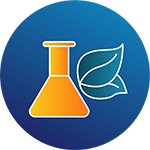 Environmental science
Typical Job Functions of an Ecotourism Professional
Here are some of the interesting things you could be doing.
Planning ecotourism itineraries.
Researching environmental and sustainability issues and assets.
Promoting sustainable and cultural heritage tourism.
Educating tourists about indigenous communities.
Providing advice to tour participants on environmentally-friendly sightseeing and shopping.
Developing and conducting ecotourism training programs.
Advising local and regional communities on ecotourism issues.
Cultivating working relationships with ecotourism and cultural heritage partners.
Ensuring compliance with local environmental laws and regulations.
Assessing and developing ecotourism destination locations.
There's an Ocean of Possibilities
Ecotourism is a growing and essential segment of the travel and tourism industry. If you are looking for a career that combines all the excitement of working in the travel industry with the ideals of conservation and sustainability, ecotourism is a great choice.
Typical jobs in ecotourism include:
Ecotourism Guide
Ecotourism Project Manager
Nature Tourism Ranger
Eco-lodge Manager
Facilities Manager
Sustainable Tourism Operator
Protected Areas Communications Officer
Interpreter
Fundraising Coordinator
Travel Agent
Responsible Tourism Marketing Manager
Responsible Tourism Communications Manager
Ecotourism Development Specialist
Tourism and Human Resources Advisor
Sustainable Tourism Development Manager
Sustainable Architect
Sustainable Construction Managers
Conservation Scientist
Environmental Engineer
Environmental Consultant
Start your career search with our extensive list of employment websites.