Marine Engineering
Making Ships Go
Marine Engineering is a field of engineering that deals with the design, construction, operation, development, production, and maintenance of the marine equipment that forms a part of seagoing vessels, harbor installations, and docks. While naval architects design ships and determine their shapes and sizes, it is the marine engineer who designs and operates the internal systems that bring these vessels to life. A marine engineer looks after various systems that help in the operations of ships like the propulsion mechanics, electricity and power generation system, lubrication, fuel systems, water distillation, lighting, refrigeration and air conditioning system, and sewage system. The field of marine engineering is closely related to mechanical engineering, although the modern marine engineer requires knowledge (and hands-on experience) with electrical, electronic, pneumatic, hydraulic, chemistry, control engineering, naval architecture, process engineering, gas turbines, and even nuclear technology on certain military vessels.[1]
Merchant Navy
Merchant Navy is a term used to describe a country's commercial shipping, such as tankers, bulk carriers, ferries, research vessels, tug boats, and cruise ships. A non-military service, the Merchant Navy is a part of a global economy that impacts our daily lives, from the things we own and use every day to the food we eat.[2] Though not part of the military, professions on merchant vessels – including that of marine engineer – are classified by rank. Advancement in rank is a function of performance, ability, time served, training courses taken and licenses obtained.
The ranks of marine engineer are divided into licensed and unlicensed personnel:
Chief Engineer
The chief engineer gives orders for the operation and maintenance of the ship's machinery system and is responsible for the engine room department. The chief engineer is responsible for all operations and maintenance that have to do with all machinery and equipment throughout the ship. The rank (and pay) of the chief engineer is equivalent to that of the ship's captain. [3]
Second Engineer
The second engineer (also known as the first assistant engineer) reports directly to the chief engineer and is responsible for the daily maintenance and operation of the engine room. The second engineer is expressly responsible for the safety of engine room personnel and for the maintenance of emergency equipment. The second engineer is in charge of pollution prevention machinery and implementing pollution prevention plans. The second engineer is also responsible for training the crew members for various emergency situations like flooding, fire, pirate attack, and abandoning the ship. [4]
Third Engineer
The third engineer (also known as the second assistant engineer) reports to the second engineer and is in charge of the fuel and water aboard the ship, including all boilers and pumps. The third engineer is also in charge of the fueling process. If you graduate from a marine academy, you will do so with the rank of a third engineer.[5]
Fourth Engineer
The fourth engineer (also known as the third assistant engineer) reports to the third engineer and has a number of more "entry-level" responsibilities including recordkeeping, checking the general condition of machinery, and monitoring the daily consumption of fuel oil, and marine diesel or gas oil.[6]
Unlicensed Personnel
There are many varied unlicensed roles include oiler, mechanical assistant, junior engineer, fireman, deck engine mechanic, engineman, pumpman, electrician, machinist, conveyorman, and refrigerator engineer. One can become a qualified member of the engine room either by gaining seamanship experience and completing the appropriate courses and endorsements, or by completing a course certificate from a U.S. Coast Guard recognized institution.[7]
…
Citations

The Path to Becoming a Marine Engineer
From High School to Your First Job
Build a Solid Academic Foundation
Take all available STEM-related courses (biology, physics, chemistry, computer science, mathematics) offered at your high school. Take all these classes at the most advanced level possible (honors, AP). This will help you to learn to think critically, problem-solve, and build your knowledge base.
If not available at your high school, try and take physics-related (geophysics, hydrodynamics, wave mechanics, acoustics), math-related (trigonometry, advanced calculus, statistics), architectural-related, computer-aided design (CAD), and computer-aided manufacturing (CAM) classes offered online.
Get work experience through a research internship. Learn how to write for both a technical and non-technical audience. Experience with both oral and written scientific and technical communication is equally important. Spend time learning the basics, and the more complex concepts will follow naturally.
Dive In!
And become an expert
Get a

jump on your Academic career
There's no substitute for experience.
We have compiled a database of thousands of internships, research opportunities, academic programs and specialized training programs so you can get a jump on your academic career.
Internships
Research
Academic Training Programs
And if you need support to fulfill your dreams and ambitions, our searchable database has plenty of scholarship opportunities as well as programs designed to increase diversity.
Scholarships
Diversity, Equity & Inclusion
Need Help Finding Your Opportunity?
Our video tutorials explain the ins and outs of landing a great internship, research project or training program.
Make all the right moves
Advice from those who know
Maintain an excellent GPA, especially in science and math
Have some 'real-life" work experience on your resume
Attend professional conferences and marine engineering seminars
Present your research at student research colloquiums
Participate in robotics and engineering competitions
Build experience through internships in private industry or government
Understand marine engineering licensing requirements
What degree is right for you?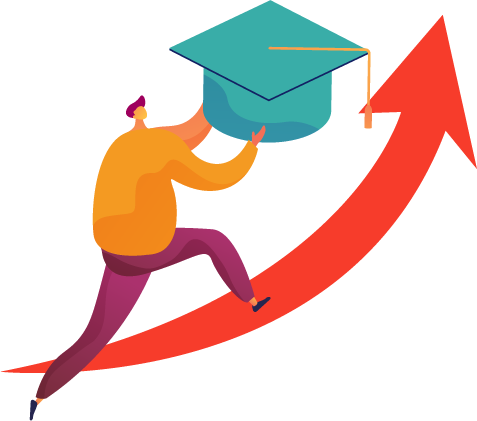 Undergraduate Degree
A bachelor's degree is the minimum requirement to become a marine engineer. If you do not attend a school with that specific major, you should obtain a degree in another area of engineering (such as mechanical) and add coursework in applied marine thermodynamics, computer-aided design, marine environmental technology, internal combustion engines, steam engines, and the mechanics of materials.
Graduate Degree
If your undergraduate degree was not in marine engineering, then a master's degree may be required to obtain a position in the field as well as for future advancement. Areas to specialize in include control theory and practice, electrical systems, design of marine engines (diesel, diesel-electric, and gas turbine), propeller and shafting systems, system design and simulation, green technology, and fuel cell technology.
10 Schools With Excellent Marine Engineering Programs
Want to see the full list of colleges and universities with degree offerings or relevant courses?
See the full list


Tip 1
If you attend one of the maritime academies, you will be able to start off your marine engineering career at a higher rank (third engineer). Before applying to any school, make sure it is an accredited engineering program.

Tip 2
You should apply for internships that can show you what it's like to be a marine engineer. Places to find marine engineering internships include offshore energy companies, marine shipping companies, and cruise lines.

Tip 3
Don't overlook the U.S. Naval Academy or Coast Guard Academy as options. While difficult to gain admittance, the education and training are first-rate, and you will be assured of a job in the military when you graduate.
Have familiarity with one or more of the
following areas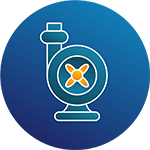 Marine hydrodynamics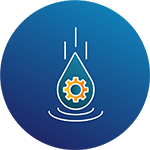 Fluid mechanics
Naval operations
Marine propulsion systems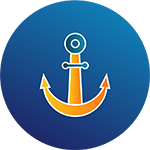 Nautical terminology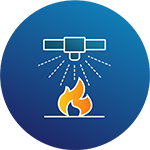 Fire prevention and firefighting systems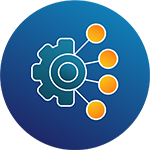 Machine tool technology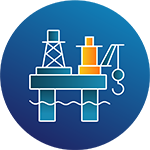 Marine structures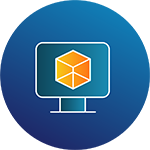 Computer-aided design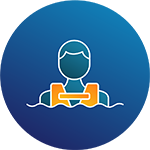 Ocean survival
Typical Job Functions of a Marine Engineer
Here are some of the interesting things you could be doing.
Working with naval architects to decide on the type of power and control systems that a vessel needs.
Conducting environmental, operational, or performance tests on marine machinery.
Installing, inspecting, and maintaining marine propulsion systems, engines, and pumps.
Ensuring that equipment meets international standards on health and safety, the environment, and pollution.
Creating plans to supply a ship with enough fuel for the duration of a sea voyage.
Procuring materials needed to repair marine equipment and machinery.
Preparing emergency plans in case of failure or breakdown of vessels' machinery.
Preparing cost estimates, contract specifications, and design and construction schedules.
Identifying, formulating, and solving complex engineering problems.
Developing effective engineering design solutions for various marine industries.
There's an Ocean of Possibilities
Given that the entire world relies entirely on maritime shipping to transport food, oil, and other cargo, marine engineering is an extremely important profession. So if you are interested in designing, building, and maintaining the engines, systems, and equipment that makes ships go, then marine engineering is a great career choice.
Some common types of employers include:
Marine Shipping Companies
Cruise Lines
Shipyards
Boat Repair Yards
Marinas
Marine Engineering Firms
Merchant Navies (U.S. Merchant Marines)
Defense Navies (U.S. Navy, Coast Guard)
Offshore Oil and Gas Companies
Mineral Extracting Companies
Marine Consultancies
Marine Equipment Manufacturers
Ship Design Companies
Marine Surveying Companies
Marine Suppliers
Classification Societies
Start your career search with our extensive list of employment websites.