Maritime Transportation
The Movement of Goods and People
For many people, the idea of a life at sea has always held a certain romanticism. Setting out on the open ocean for unknown adventures, visiting exotic ports of call. There is also the excitement that comes from working in a potentially dangerous and often hazardous environment. No matter how you view it, being a professional mariner is certainly not your typical nine-to-five job. That is unless you want it to be because a career in civilian maritime transport can be pursued just as readily on land (naval architecture, port management) as on the water (ship's crew, marine engineer). Since ancient times, maritime transportation has been the dominant method of moving people and goods across the globe. While air travel has supplanted ocean-going transport as the primary means of human travel, 90% of global trade is still conducted through the more than 50,000 merchant ships operating around the world.[1] And although using sea-going vessels to move people from "Point A" to "Point B" may be a thing of the past, careers involving cruise ships and luxury yachts are still viable options for those who want to pursue a life at sea.
Onboard careers in maritime transportation can be divided into the following areas:
The Deck Department
The Engine Department
The Steward Department
In addition, there is also a myriad of land-based maritime transportation career options.
The Deck Department
The deck department includes crew members responsible for navigating the vessel and handling its cargo. Under the captain's management, the deck department is responsible for the safe navigation and operation of the vessel, both at sea and in port. Deck officers are a vital part of the onboard management team, taking charge of a vessel and its crew, guests, or cargo. Deck officers maintain watches on the bridge while at sea and about the ship while in port. Deck officers are also responsible for passage planning, safe vessel navigation, cargo loading and discharge, ship stability, communications, and maintenance of the hull and deck equipment.[2]
Personnel working in the deck department are divided into two categories: licensed and unlicensed personnel.
Licensed Deck Personnel
Deck officers hold licenses issued by the U.S. Coast Guard. Becoming an officer in the deck department requires either gaining sufficient experience and sea time as an able seaman and passing the proper examinations or earning a bachelor's degree from a merchant marine academy (or a college diploma in marine transportation) and passing examinations to be licensed as a third mate. Career advancement as an officer is achieved through experience, sea time, and completion of additional professional examinations.[3]
Deck licenses issued by the U.S. Coast Guard (in increasing rank) are as follows:
Third Officer
The third officer is typically the first post-certification appointment for a former officer cadet. The third officer undertakes bridge watches and understudies the second officer. The third officer is also responsible for ensuring the firefighting equipment and lifeboats are in order.[4]
Second Officer
The second officer is responsible for navigation, the upkeep of charts, and the ship's software applications. A second officer also oversees the ship's radio equipment and undertakes bridge watches at sea. The second officer is often the vessel's designated security, safety, or medical officer.[5]
Chief Officer
The chief officer (or chief mate) is the second in command and is directly responsible for all deck operations, including cargo storage and handling, deck maintenance, and deck supplies. The chief officer is also in charge of the second and third officers, deck hands, and undertakes bridge watches. The chief officer is responsible for the vessel's security and environmental awareness.[6]
Master
The Master (or Captain) is the ship's highest-ranking officer with ultimate responsibility for, and authority over, the ship's crew and operations, including the protection of the vessel, its cargo, and the environment. On a day-to-day basis, these responsibilities can range from managing personnel resources, managing the vessel's navigation according to prescribed standards, ensuring compliance with safety and quality system management performance standards, ensuring the vessel's security, and managing accounting, payroll, and inventories.[7]
Unlicensed Deck Personnel
Ordinary Seaman
An ordinary seaman is the person who is assigned deck jobs as a trainee on ships. Working and gaining experience as a trainee, followed by a couple of years as an ordinary seaman, allows an ordinary seaman to get promoted to able seaman. Deck jobs include cleaning the ship, taking care of the paint-work, and standing guard whenever the situation demands.[8]
Able Seaman
An ordinary seaman with at least two years of experience at sea is known as an able seaman. In addition to the required period of experience, an ordinary seaman also needs to pass various tests to become an able seaman. Able seamen help with vessel operations, maintenance, and safety and assist in loading and unloading cargo and helping with the vessel's mooring.[9]
Bosun
The bosun (or boatswain) is the highest ranking rating (non-officer) position in the deck department. Also known as the "deck boss," the bosun is in charge of all subordinate deck rating positions aboard the ship. The bosun's primary duties include, but are not limited to, supervising, coordinating, coaching, and evaluating all non-officer deck personnel and planning and scheduling all activities in regar to regular maintenance of all vessel areas not maintained by the engineering department. The bosun also plays a crucial role in mooring and anchoring operations.[10]
The Engine Department
The engine department is responsible for operating, maintaining, and repairing engines, boilers, pumps, generators, and other machinery and systems crucial to a vessel's operation. As with the deck department, personnel working in the engine department are divided into licensed and unlicensed personnel.
Licensed Engine Personnel
Chief Engineer
The chief engineer gives orders for the operation and maintenance of the ship's machinery system and is responsible for the engine room department. The chief engineer is responsible for all operations and maintenance that have to do with all machinery and equipment throughout the ship. The chief engineer's rank (and pay) is equivalent to that of the ship's captain. [11]
Second Engineer
The second engineer (also known as the first assistant engineer) reports directly to the chief engineer and is responsible for the daily maintenance and operation of the engine room. The second engineer is expressly responsible for the safety of engine room personnel and emergency equipment maintenance. The second engineer is responsible for pollution prevention machinery and implementing pollution prevention plans. The second engineer is also responsible for training the crew members for various emergencies like flooding, fire, pirate attack, and abandoning the ship. [12]
Third Engineer
The third engineer (also known as the second assistant engineer) reports to the second engineer and is in charge of the fuel and water aboard the ship, including all boilers and pumps. The third engineer is also in charge of the fueling process. If you graduate from a marine academy, you will do so with the rank of a third engineer.[13]
Fourth Engineer
The fourth engineer (also known as the third assistant engineer) reports to the third engineer and has several more "entry-level" responsibilities, including recordkeeping, checking the general condition of machinery, and monitoring the daily consumption of fuel oil and marine diesel or gas oil.[14]
Unlicensed Engine Personnel
There are many varied unlicensed roles, including oiler, mechanical assistant, junior engineer, fireman, deck engine mechanic, engineman, pumpman, electrician, machinist, and refrigerator engineer. One can become a qualified engine room member either by gaining seamanship experience and completing the appropriate courses and endorsements or by completing a course certificate from a U.S. Coast Guard-recognized institution.[15]
The Steward Department
The steward department comprises service staff and generally refers to a vessel's galley (kitchens). These crew members' main duties are preparing and serving meals for the ship's guests and crew and conducting general housekeeping aboard the ship. Proper culinary training from an educational institution and experience in the food service industry is often required, as well as endorsements and basic certifications from the U.S. Coast Guard. This essential department comprises unlicensed personnel and typically includes three ratings that may overlap in the duties they perform depending on the size of the ship.[16]
Chief Steward
The Chief Steward is in charge of the steward department onboard each vessel and is the direct supervisor of all department members. The Chief Steward directs and assigns personnel that prepare meals, clean and maintain officers' quarters, and manage the stores. The Chief Steward also does other activities such as overtime and cost control records and may require or purchase stores and equipment. Other additional duties may include taking part in cooking activities. The Chief Steward is assisted by a chief cook and their assistant cooks, mess men, and assistant stewards.[17]
Cook
The cook oversees the preparation and serving of meals. The cook takes part in planning meals, taking inventory, and storing equipment.
Land-Based Careers
Land-based careers in maritime transportation include shipbuilding design and repair, logistics, and port operations.
Naval Architecture
Naval architecture is the branch of engineering responsible for the design, construction, and repair of seafaring vessels that move above, on, or under the sea.[18] This involves various vessels, including yachts, warships, tankers, container ships, fishing boats, passenger ferries, cruise ships, drilling platforms, submarines, hovercraft, hydrofoils, and other small vessels – such as landing craft, diving support vessels, and unmanned submersibles.[19] A naval architect works directly with a shipowner to provide engineering solutions, technical and commercial guidance, support, and project management.[20] Accordingly, the naval architect is responsible for monitoring a ship during its design and construction, and throughout its life to ensure that it is safe and seaworthy and meets other statutory rules and regulations.[21] Therefore, a naval architect must know engineering concepts, they must also know maritime regulations, architecture, mathematics, electronics, mechanics, physics, computer hardware, and software design.[22]
Port Operations
Ports are places where there are facilities for berthing or anchoring ships and where there is cargo handling equipment to process cargoes from ships to shore, shore to ships, or ships to ships.[23] Ports deal with imports and exports of raw materials and finished goods, provide facilities for the fishing industry, provide ferry and cruise-ship terminals, and offer recreational facilities, such as yacht marinas. Specific jobs include vessel traffic services operators, stevedores, marine pilots, harbor masters, cargo and freight agent, fleet engineer, and shipping broker.
Terminal Management
Terminal management jobs include finance, marketing, human resources, operations, equipment, and construction. Individuals involved with terminal management manage cargo-handling contracts, oversee all kinds of port services like tugging and piloting and optimize the profitability of each terminal by negotiating the best prices and operating terms with suppliers.
…
Citations
Top 10 World's Largest Container Ships In 2022, Marine Insight.
Deck Officers. Solent University.
The Deck Department. Great Lakes Maritime Careers.
Deck Officers. Solent University.
Deck Officers. Solent University.
Deck Officers. Solent University.
The Deck Department

,

Great Lakes Maritime Careers.
The Profession of Ordinary Seaman (OS) on Ship, Marine Insight.
How to Get Certified As an Able Seaman, The Maritime Institute of Technology and Graduate Studies.
Bosun Job Description and Duties, Seamax International.
A Guide to Merchant Navy Ranks, Marine Insight.
Duties of 2nd Engineer on Ship, Marine Insight.
Duties of a 4th Engineer on Ship, Marine Insight.
The Engine Department, Great Lakes Maritime Careers.
The Steward Department, Great Lakes Maritime Careers.
Ship-Board Organizational Structure, Ships Business.
Naval Architecture, The Institute of Marine Engineering, Science and Technology.
How to become a Naval Architect, Zippia.
Naval Architect, Prospects
Naval Architecture & Boat Design, Maritime UK.
How to become a Naval Architect, Zippia.
Port Operations. In: Shipping and Logistics Management. Springer, London (2010).
The Path to Becoming a Maritime Transportation Professional
From High School to Your First Job
Build a Solid Academic Foundation
Take all available STEM-related courses (biology, physics, chemistry, computer science, mathematics) offered at your high school. Take all these classes at the most advanced level possible (honors, AP). This will help you to learn to think critically, problem-solve, and build your knowledge base.
Take online classes where you can learn about navigation, ship design, nautical science, marine operations, merchant vessel operations, and marine studies. Learn basic seamanship skills and how to sail. Learn all you can about boating safety, including firefighting safety. Become certified in CPR.
Try and get work experience through an internship or summer job at shipyards, marinas, ports or onboard a ship. Learn how to write for both a technical and non-technical audience. Experience with both oral and written technical communication is equally important. Learn at least one foreign language.
Dive In!
And become an expert
Get a

jump on your Academic career
There's no substitute for experience.
We have compiled a database of thousands of internships, research opportunities, academic programs and specialized training programs so you can get a jump on your academic career.
Internships
Research
Academic Training Programs
And if you need support to fulfill your dreams and ambitions, our searchable database has plenty of scholarship opportunities as well as programs designed to increase diversity.
Scholarships
Diversity, Equity & Inclusion
Need Help Finding Your Opportunity?
Our video tutorials explain the ins and outs of landing a great internship, research project or training program.
Make all the right moves
Advice from those who know
Maintain an excellent GPA, especially in marine science and math
Have some 'real-life" work experience on your resume
Attend maritime transportation conferences
Build experience through internships
What degree is right for you?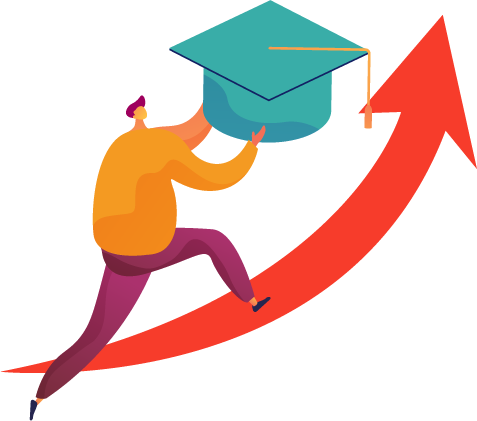 Undergraduate
The best place to obtain a degree in civilian maritime transportation is at a maritime academy. It will provide you with the broad training that you need to pursue a deck officer or marine engineer career. Central to this training is the practical experience you will receive while working on a commercial ship during the "at-sea" portion of the program.
Graduate
Most maritime academies also offer graduate degrees that allow you to specialize in a particular area of marine transportation. These specialized areas include international transportation management, maritime and naval studies, emergency management, facilities management, maritime business management, and logistics management.
10 Schools With Excellent Maritime Transportation Programs
Want to see the full list of colleges and universities with degree offerings or relevant courses?
See the full list


Tip 1
Students from maritime academies will be qualified to sit for the U.S. Coast Guard license examination as a Third Mate of any gross tonnage and issuance of Standards of Training, Certification and Watchkeeping credentials.

Tip 2
Previous experience in a nautical environment will be useful. People with seafaring experience may be exempt from some of the academic and practical aspects of training. This makes your route to full qualification quicker.

Tip 3
It is important to have multiple internships during college so you can get a feel for different kinds of ships and different kinds of jobs. Find a mentor, and if you can't, find a new ship. A great mentor can be the bosun, engineer, or cook.
Have familiarity with one or more of the
following areas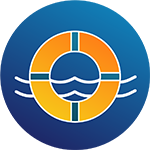 Survival at sea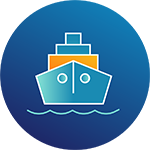 Safety and quality standards for the shipbuilding industry
Naval operations
Marine systems engineering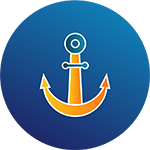 Nautical terminology
Ocean law and governance
Marine propulsion systems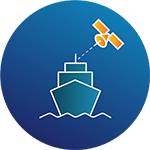 Global Positioning Systems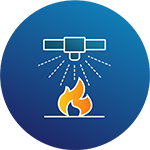 Fire prevention and firefighting systems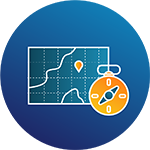 Navigational Chart Symbols
Typical Job Functions of a Maritime Transportation Professional
Here are some of the interesting things you could be doing.
Overseeing the safe unloading and loading of cargo and controlling ship stability and mooring lines.
Allocating resources to ensure the smooth running of port operations.
Developing vessel loading and discharge plans.
Monitoring vessel operations and productivity.
Supervising bulk and dangerous liquid cargo operations.
Managing crew members during sea watch periods and cargo operations in port.
Monitoring and managing preventive maintenance program of ship's hull and superstructure.
Navigating, steering, and operating vessels using radios, radars, and GPS.
Managing bridge watch, supervising junior officers, cadets, and unlicensed crew members.
Conducting shipboard safety inspections to ensure ship and crew are in compliance with company and regulatory policy.
There's an Ocean of Possibilities
Marine transportation offers a wide variety of both shipboard and shoreside employment opportunities across numerous sectors of the maritime industry. It also offers the opportunity to experience all the excitement that comes with professions that are connected to the ocean. Given the wide variety of jobs, opportunities in maritime transportation can be broken down into various categories.
Typical career paths include:
Deck Operations
Ordinary Seaman
Able Seaman
Bosun
Third Officer
Second Officer
Chief Officer
Master
Engineering
Qualified Member of the Engine Department
Electro Technical Rating
Able Seafarer Engine
Assistant Engineer
Second Engineer
Chief Engineer
Electro Technical Officer
Shoreside Operations
Vessel Operations
Ship's Agency
Marine Insurance
Stevedoring
Charter Brokering
Maritime Logistics
Admiralty Law
Port Management
Freight Forwarding
Warehouse Operations
Ship Repair
Ship Maintenance
Transportation Management
Ship Surveying
Import/Export
Ship Brokerage
Typical employers include:
Civilian
Cruise Line Operators
Ferry Companies
Shipping Companies
Offshore Energy Companies
Salvage Companies
Dredging Companies
Tugboat Operators
Excursion Boat Operators
Luxury Yacht Owners
Boatyards
Marinas
Mining Companies
Government Seagoing
Research
Surveillance
Dredges
Missile Tracking/Telemetry
Government Shoreside
National Imaging & Mapping
Vessel Traffic Service
National Oceanographic and Atmospheric Administration
Military
Start your career search with our extensive list of employment websites.