Naval Architecture
The Ancient Art of Shipbuilding
Naval architecture has, in one form or another, existed as a profession since at least the times of the Ancient Egyptians. Back then, carving pictures of ships into rocks was the equivalent of today's computer-aided design. And while the tools used by naval architects have advanced in the ensuing 5000 or so years, it remains one of those rare pursuits that genuinely involve a blend of art and science. But whether today or in ancient times, naval architects must still express their creative and innovative ideas within the confines of "laws" of science and engineering. After all, a boat designed to look like your pet Chihuahua may be a work of art; it probably will not be all that seaworthy. Put another way, naval architecture must not just be the art of design but the art of what is technically possible. And that is what makes it such a fascinating career choice.
Naval architecture is the branch of engineering responsible for the design, construction, and repair of seafaring vessels that move above, on, or under the sea.[1] This involves a wide variety of vessels, including yachts, warships, tankers, container ships, fishing boats, passenger ferries, cruise ships, drilling platforms, submarines, hovercraft, hydrofoils, and other small vessels – such as landing craft, diving support vessels, and unmanned submersibles.[2] A naval architect works directly with a shipowner to provide engineering solutions, technical and commercial guidance, support, and project management.[3] Accordingly, the naval architect is responsible for monitoring a ship during its design, construction, and throughout its life to ensure that it is safe and seaworthy and meets other statutory rules and regulations.[4] Therefore, a naval architect must have knowledge of engineering concepts, they must also have knowledge of maritime regulations, architecture, mathematics, electronics, mechanics, physics, computer hardware, and software design.[5]
Naval architecture is a collaborative effort, so a naval architect's practical experience must extend beyond the field of engineering to include such areas as supply procurement, construction, fitting-out, testing, and maintenance of marine vessels. And because naval architects must lead teams from a variety of specialties – marine engineering, nautical surveying, naval construction – to oversee the building and testing of vessel prototypes, they must have not only an understanding of these specialized areas but also the managerial skills to ensure the successful completion of what is sure to be extremely costly projects. It is the naval architect who integrates all these activities and takes ultimate responsibility for the success or failure of the overall project.
…
Citations
Naval Architecture, The Institute of Marine Engineering, Science and Technology.
How to Become a Naval Architect, Zippia.
Naval Architect, Prospects
Tupper, E.C. (2004). Introduction to Naval Architecture.
How to Become a Naval Architect, Zippia.

The Path to Becoming a Naval Architect
From High School to Your First Job
Build a Solid Academic Foundation
Take all available STEM-related courses (biology, physics, chemistry, computer science, mathematics) offered at your high school. Take all these classes at the most advanced level possible (honors, AP). This will help you to learn to think critically, problem-solve and build your knowledge base.
If not available at your high school, try and take physics-related (geophysics, hydrodynamics, wave mechanics, acoustics), math-related (trigonometry, advanced calculus, statistics), architectural-related, computer-aided design (CAD), and computer-aided manufacturing (CAM) classes offered online.
Get work experience through a research internship. Learn how to write for both a technical and non-technical audience. Experience with both oral and written scientific and technical communication is equally important. Spend time learning the basics and the more complex concepts will follow naturally.
Dive In!
And become an expert
Get a

jump on your Academic career
There's no substitute for experience.
We have compiled a database of thousands of internships, research opportunities, academic programs and specialized training programs so you can get a jump on your academic career.
Internships
Research
Academic Training Programs
And if you need support to fulfill your dreams and ambitions, our searchable database has plenty of scholarship opportunities as well as programs designed to increase diversity.
Scholarships
Diversity, Equity & Inclusion
Need Help Finding Your Opportunity?
Our video tutorials explain the ins and outs of landing a great internship, research project or training program.
Make all the right moves
Advice from those who know
Maintain an excellent GPA, especially in the sciences
Have work experience on your resume
Attend professional conferences and engineering seminars
Present your research at student research colloquiums
Participate in design and engineering competitions
Build experience through internships in private industry or government
Have all required licenses, certifications, and registrations
What degree is right for you?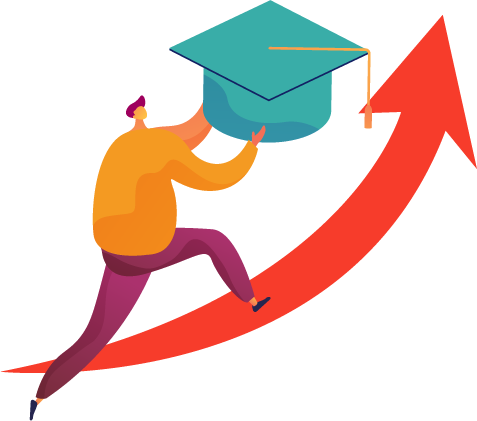 Undergraduate
A bachelor's degree is the minimum requirement to become a naval architect. If you do not attend a school with a specific naval architecture major, you should obtain a degree in another area of engineering and add coursework in architecture, marine technology, and physics. Familiarity with different areas of engineering and a good working knowledge of the design technology used within the field is recommended.
Graduate
If your undergraduate degree was not specifically in naval architecture, then a master's degree may be required to obtain a position in the field as well as for future advancement. Areas to specialize in include mechanical and electrical engineering, computer design, management, manufacturing systems, materials, and mathematics. A doctoral degree is only necessary if you want to pursue a career in academia.
10 Schools With Excellent Naval Architecture Programs
Want to see the full list of colleges and universities with degree offerings or relevant courses?
See the full list


Tip 1
Because there are so few schools that offer naval architecture as an undergraduate major, you may need to pursue ocean engineering or a related field of engineering and find relevant work experience and training upon graduation.

Tip 2
Be aware that many private shipbuilding companies are defense contractors so you will need to be able to pass background checks and hold Department of Defense security clearances in addition to any required regulatory licenses.

Tip 3
Don't overlook the U.S. Naval Academy or Coast Guard Academy as academic options. While difficult to gain admittance, the education and training are first-rate, and you will be assured of a job in the military when you graduate.
Have familiarity with one or more of the
following areas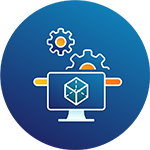 Computer-aided design and manufacturing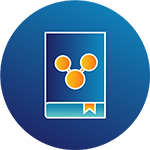 Regulations of the International Maritime Organization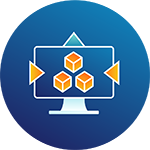 Information technology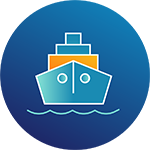 Safety and quality standards for the shipbuilding industry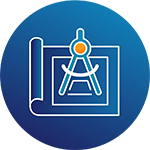 Technical drawing and blueprints
Advanced mathematics
Risk analysis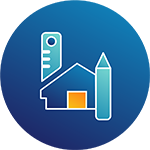 Architecture
Project management
Marine systems engineering
Typical Job Functions of a Naval Architect
Here are some of the interesting things you could be doing.
Designing civil and military ships, submarines, and other seagoing vessels.
Using computer-aided design and manufacturing software to aid in ship design.
Ensuring that vessel design is economical and functional, and that the vessel is seaworthy.
Studying design proposals and specifications to establish basic characteristics of a vessel.
Making sure that designs meet required international safety and quality standards.
Assessing what construction materials and equipment are needed and planning the process.
Carrying out surveys of ships' hulls, superstructures, and equipment.
Researching and developing new design and construction methods.
Conducting investigations into incidents and faults.
Evaluating how vessels perform during trials, both in the dock and at sea.
There's an Ocean of Possibilities
Naval architecture is a highly rewarding career choice for creative individuals that have meticulous attention to detail. A naval architecture degree is one of the most valuable as it ensures high earnings and high levels of employment. It is also a chance to be part of an ancient profession that will afford you the opportunity to spend time on or near the ocean and work with cutting-edge technology.
Common employers include:
Military
U.S. Navy
U.S. Coast Guard
Private Industry
Defense Contractors
Ship and Boat Builders
Shipyards
Offshore Support
Design Consultancies
Marine Equipment Manufacturers
Marine Technology
Offshore Energy
Lloyd's Register
Non-Governmental Organizations
U.S. Maritime Administration
International Maritime Organizations
Start your career search with our extensive list of employment websites.