Atmospheric Science
The Dynamics of Weather and Climate
Atmospheric scientists consider problems that are both scientifically challenging and critical for the health and well-being of modern society. Atmospheric science is an interdisciplinary field that touches upon mathematics, chemistry, computer science, and physics.  It includes areas as diverse as weather forecasting, global warming, air quality, climate change, marine weather, and the weather of other planets. An atmospheric scientist studies the dynamics and chemistry of the gas layers surrounding Earth, as well as other planets and their moons. This encompasses the interactions between various parts of the atmosphere and interactions with the ocean and freshwater systems, the biosphere, and human activities.[1]
Atmospheric science is traditionally divided into three topical areas – meteorology, climatology, and aeronomy.
Meteorology
Meteorology is concerned with the physical, dynamical, and chemical state of Earth's atmosphere (and those of the planets). It is also concerned with the interactions between Earth's atmosphere and the underlying surface.[2] Meteorology deals with weather phenomena and weather changes over a short timescale (hours, days, weeks). Within meteorology itself, there are several specialized fields, including severe storms and tornadoes, tropical cyclones, hydrology, and agriculture. A career as a meteorologist can involve research, teaching, consulting, and forecasting. Meteorologists are employed by universities, private companies, and governments.[3] But it is very important to understand that a meteorologist is different from a weathercaster (although many weathercasters are also meteorologists). A weathercaster reports the weather and does not need any formal education in atmospheric science. A meteorologist, however, is a scientist with specialized education who uses scientific principles to explain, understand, observe and forecast Earth's atmospheric phenomena and how that atmosphere affects Earth and life on the planet.[4]
Climatology
Climate affects nearly every aspect of our lives, from our food sources to our transportation infrastructure, from what clothes we wear, to where we go on vacation. It has a significant effect on our livelihoods, our health, and our future.[5]  Climatology is the study of the atmosphere's behavior and changes in temperature, pressure, and other atmospheric factors over time. The primary goal of climatology is to study the unique characteristics of the "atmosphere in controlling the global climate, origin, types of climates, causes, and processes influencing the climatic variations, elements of weather, and the impact of climate on humans or vice-versa."[6]
In contrast to meteorology, which studies short-term weather systems lasting from a few hours to a few weeks, climatology examines the frequency and trends of those systems over years (typically a 30-year cycle). Climatologists also study changes in long-term average weather patterns in relation to atmospheric conditions. Climatologists study both the nature of climates – local, regional or global – and the natural or human-induced factors that cause climates to change. Climatologists look at the past to help predict future climate change. Areas of interest to climatologists include the atmospheric boundary layer, circulation patterns, heat transfer, interactions between the atmosphere and the ocean and land surface, and the chemical and physical composition of the atmosphere.[7]
Climatology is actually one of the more adventurous areas of science. One day you might be drilling holes in arctic ice, the next traveling to the bottom of the ocean, and the next journeying to the top of a mountain to gather data from remote weather stations. You might be working with marine animals and fitting them with sensors or maintaining sensor buoys out in the middle of the ocean. You might also be writing computer programs to model changes in climate or develop new ways of taking Earth's temperature.[8] And you might be contributing to international discussions on the world and climate change through bodies such as the Intergovernmental Panel on Climate Change.
Aeronomy
Aeronomy is a relatively new field of atmospheric science that only became officially recognized in 1954. Aeronomy is the scientific study of the upper atmospheric regions of Earth and other solar system bodies, including the distribution of temperature, density, and chemical constituents and the chemical reactions that occur.[9] The different atmospheric phenomena that may be studied in aeronomy are ozone holes, the greenhouse effect, aerosols due to volcanic eruptions, radio wave propagation in the ionosphere, magnetic storms which disturb telecommunications, radiation belts which can be dangerous for astronauts and damage satellite electronics, and the decay of artificial satellites.[10]
…
Citations

The Path to Becoming an Atmospheric Scientist
From High School to Your First Job
Build a Solid Academic Foundation
Take all available STEM-related courses (physics, biology, chemistry, computer science, algebra, geometry, calculus) offered at your high school. Take all these classes at the most advanced level possible (honors, AP). This will help you build your knowledge base in scientific theory and concepts.
If not available at your high school, take ocean science-related (oceanography, marine biology, marine microbiology, coastal science), chemistry-related (inorganic chemistry, biochemistry, geochemistry), and physic-related (biophysics, thermodynamics, acoustics, geophysics) classes offered online.
Gain lab work experience through a research internship. Learn how to write for a scientific and non-scientific audience. The ability to communicate in writing cannot be overstated. Given the international nature of scientific collaboration, become fluent in a foreign language. Be a voracious reader.
Dive In!
And become an expert
Get a

jump on your Academic career
There's no substitute for experience.
We have compiled a database of thousands of internships, research opportunities, academic programs and specialized training programs so you can get a jump on your academic career.
Internships
Research
Academic Training Programs
And if you need support to fulfill your dreams and ambitions, our searchable database has plenty of scholarship opportunities as well as programs designed to increase diversity in the sciences.
Scholarships
Diversity, Equity & Inclusion
Need Help Finding Your Opportunity?
Our video tutorials explain the ins and outs of landing a great internship, research project or training program.
Make all the right moves
Advice from those who know
Review current literature to stay abreast of industry and scientific advancements
Attend professional conferences and atmospheric science seminars
Present your research at student research colloquiums
Build experience through internships or as an undergraduate researcher
Have some work experience on your resume
Obtain lab experience and become familiar with lab instrumentation
Gain fieldwork experience
What degree is right for you?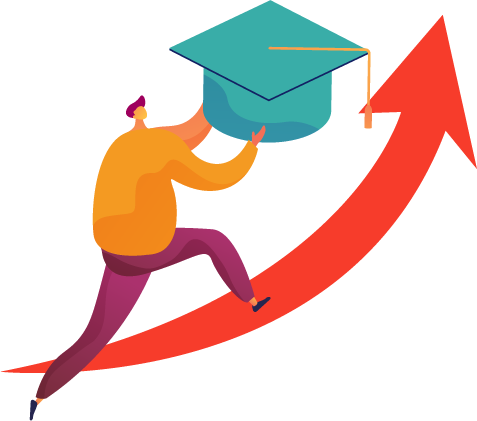 Bachelor's Degree
A bachelor's degree is required for all entry-level jobs, but advancement will be limited. Depending on what route you want to take, you should obtain a degree in either meteorology, atmospheric science, climate science, mathematics, computer science, or a complementary field (physics, chemistry, oceanography). Familiarity with computer modeling and the use of scientific instrumentation is essential.
Master's Degree
A master's degree is recommended as this is where you will be able to begin to specialize your studies in a particular area of atmospheric science. A master's degree will open up more opportunities with both federal and state government agencies as well as with various companies in the private sector. In a master's program, you will learn the theory and the practice of atmospheric science in addition to having the opportunity to engage in fieldwork.
Doctoral Degree
A doctoral degree is required if you want to have a career in academia. Senior research positions with federal and state government agencies (National Weather Service, National Oceanic and Atmospheric Administration, National Aeronautics and Space Administration) and senior project manager positions with private firms (air quality consulting, environmental security consulting) may require a doctoral degree. This is also true for high-level positions with nongovernmental and nonprofit organizations.
10 Schools With Excellent Atmospheric Science Programs
Want to see the full list of colleges and universities with degree offerings or relevant courses?
See the full list


Tip 1
The U.S. government is the largest employer of meteorologists and atmospheric scientists worldwide. Agencies such as NOAA, National Weather Service, and NASA provide excellent training and a wide range of career options.

Tip 2
Try and participate in a variety of internships during your time in college so you get a good feel for working in an office, the lab, or out in the field. Then, once you decide what work setting you prefer, it will guide you towards the correct type of job.

Tip 3
There is a tremendous amount of specialized equipment used in atmospheric science – weather gauges, Doppler radars, solar radiation stations, weather balloons – so the more you become familiar with these, the better your job prospects.
Have familiarity with one or more of the
following areas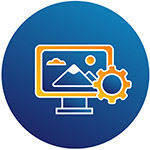 Computer modeling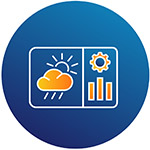 Systems evaluation
Advanced mathematics
Scientific research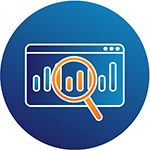 Data analysis and interpretation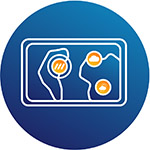 Weather maps and charts
Probability and statistics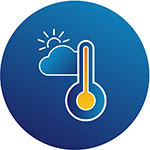 Meteorological instrumentation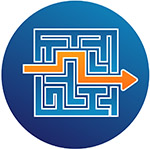 Complex problem solving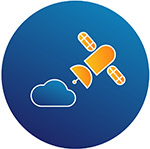 Radar and satellite imagery
Typical Job Functions of an Atmoshperic Scientist
Here are some of the interesting things you could be doing.
Collecting environmental data or samples.
Conducting climatological research.
Developing mathematical models of environmental conditions.
Applying knowledge or research findings to address climate change issues.
Analyzing and interpreting data obtained from meteorological stations and radar and satellite imagery.
Analyzing historical climate data to predict future climate trends.
Communicating research findings to the international scientific community.
Conducting research on atmospheric events.
Advising policy-makers regarding the use and interpretation of climatological information.
Conducting meteorological research.
Using computer modeling to construct accurate predictions.
There's an Ocean of Possibilities
If you are interested in protecting the environment and reducing the impacts of weather and climate, a career in atmospheric sciences might be for you. Many positions listed below can be found in federal or state government, non-governmental organizations, or private industry.
Common positions include:
Weather Forecaster
Broadcast Meteorologist
Forensic Meteorologist
Research Meteorologist
Marine Meteorologist
Aviation Meteorologist
Warning Coordination Meteorologist
Environmental Consultant
Weather Data Specialist
Hydrometeorological Technician
Weather Analyst
Air Quality Forecaster
Air Quality Monitor
Air Quality Consultant
Environmental impact Analyst
Climate Monitor
Climate Change Scientist
Wind Power Analyst
Solar Power Analyst
Risk Management Analyst
Analytical Instrumentation Developer
Analytical Instrumentation Sales
Weather Derivatives Analyst
Teacher
Professor
Start your career search with our extensive list of employment websites.