The Science Behind Climate Change
Climate change is by far the most pressing issue facing our generation. Extreme events such as flooding, heat waves, and widespread crop failures are becoming much more common. As a result, climate change has an impact on global environmental and ecological systems, agricultural and forestry systems and food security, human health, freshwater availability, migrations, energy supply and demand, transportation infrastructure, recreational activities, and even professional sporting events. Simply put, climate change affects every aspect of human existence, from the food we eat and where we live to our nation's security and the global economy.
Climate scientists seek to understand the nature of our climate system and develop solutions to reduce the effects of both human-induced climate change and natural climate variability. Because Earth's climate results from complex interactions among the oceans. atmosphere, land, ice, ecosystems, and people; climate science is a highly interdisciplinary area of scientific study.  The constituent areas of climate science include biology, physics, chemistry, mathematics, geology, hydrology, oceanography, meteorology, atmospheric science, climatology, and environmental physics. Climate scientists must also be well-versed in scientific communication as they need to be able to explain the realities of climate change and its impacts on the weather, ecological systems, and our food and water supply to both scientific and non-scientific audiences. They also need to be able to explain all of these things to audiences that reject scientific fact altogether.
But while it is true that the emergence of climate science has coincided with accelerating human impact on the climate system, there is also a significant body of research within climate science that addresses fundamental questions about the workings of the climate system. This includes questions about how energy flows in the system, the roles of particular physical processes in shaping climates, the interactions that occur among climate system components, natural oscillations within the system, climate system feedback, and the predictability of the climate system.[1]
…
Citations
Climate Science, Stanford Encyclopedia of Philosophy.

The Path to Becoming a Climate Scientist
From High School to Your First Job
Build a Solid Academic Foundation
Take all available STEM-related courses (chemistry, biology, physics, computer science, algebra, geometry, calculus) offered at your high school. Take all these classes at the most advanced level possible (honors, AP). This will help you build your knowledge base in scientific theory and concepts.
If not available at your high school, take classes in the various component areas of climate science – ecology, hydrology, limnology, zoology, oceanography, environmental science, atmospheric science, geology, and soil science – offered online. Also, try and take a course in climate change policy.
Gain lab work experience through a research internship. Learn how to write for a scientific and non-scientific audience. The ability to communicate in writing cannot be overstated. Given the international nature of scientific collaboration, become fluent in a foreign language. Be a voracious reader.
Dive In!
And become an expert
Get a

jump on your Academic career
There's no substitute for experience.
We have compiled a database of thousands of internships, research opportunities, academic programs and specialized training programs so you can get a jump on your academic career.
Internships
Research
Academic Training Programs
And if you need support to fulfill your dreams and ambitions, our searchable database has plenty of scholarship opportunities as well as programs designed to increase diversity in the sciences.
Scholarships
Diversity, Equity & Inclusion
Need Help Finding Your Opportunity?
Our video tutorials explain the ins and outs of landing a great internship, research project or training program.
Make all the right moves
Advice from those who know
Review current literature to stay abreast of industry and scientific advancements
Attend professional conferences and climate science seminars
Present your research at student research colloquiums
Build experience through internships or as an undergraduate researcher
Have some work experience on your resume
Gain fieldwork experience
What degree is right for you?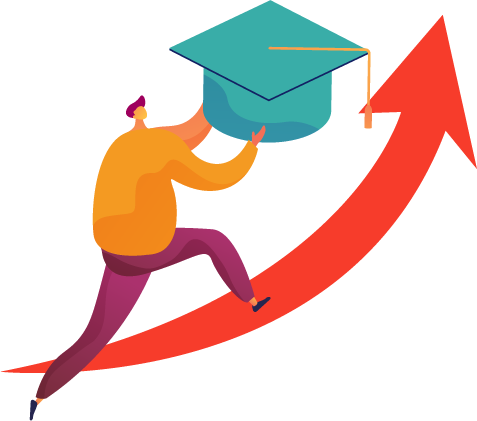 Bachelor's Degree
A bachelor's degree is required for all entry-level jobs, but advancement will be limited. Depending on what route you want to take, you should obtain a degree in climate science or one of its component sciences (chemistry, biology, ecology, oceanography, environmental, or atmospheric science). Familiarity with computer modeling, field survey techniques, and scientific instrumentation is essential.
Master's Degree
A master's degree is highly recommended as this is typically where you will be able to begin to specialize your studies in climate science. A master's degree will also open up more opportunities with both federal and state government agencies as well as with various companies in the private sector. In a master's program, you will learn the theory and the practice of climate science in addition to having the opportunity to engage in fieldwork.
Doctoral Degree
A doctoral degree is generally required if you want to have a career in academia. Those pursuing a doctoral degree would do well to major in a specific natural science such as chemistry, biology, physics, or geology rather than obtain a broader climate science degree. Senior research positions with federal and state government agencies, senior project manager positions with private firms, and high-level positions with nongovernmental and nonprofit organizations may require a doctoral degree.
10 Schools With Excellent Climate Science Programs
Want to see the full list of colleges and universities with degree offerings or relevant courses?
See the full list


Tip 1
Although prior experience is often not required for an entry-level position in climate science, it will provide you with a significant edge. Look for an internship or volunteer experience to fill a potential void on your resume.

Tip 2
Communication is an important aspect of being a climate scientist because you will need to explain complex topics to a variety of audiences. Take courses in public speaking, science communications, and public relations.

Tip 3
Always seek out role models and mentors who won't be afraid to mirror back to you your shortcomings while also pushing you to achieve your maximum potential. If you can, volunteer to work with or intern for a climate scientist.
Have familiarity with one or more of the
following areas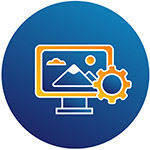 Computer modeling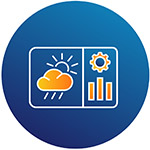 Systems evaluation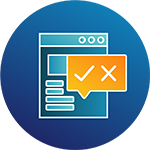 Field survey techniques
Scientific research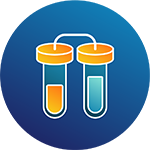 Laboratory techniques
Advanced mathematics
Probability and statistics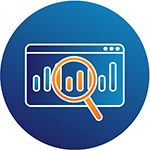 Data analysis and interpretation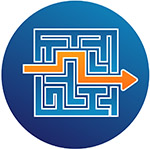 Complex problem solving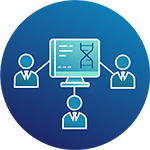 Science communication
Typical Job Functions of a Climate Scientist
Here are some of the interesting things you could be doing.
Gathering and analyzing data from the atmosphere, oceans, and land.
Creating computer models to simulate the effects of climate change.h.
Designing and building scientific instruments and sensors.
Reviewing past climate conditions to predict future changes.
Monitoring ice, sea levels, and temperatures.
Examining how the global climate affects regional weather.
Attending conferences and publishing research findings.
Investigating ways to tackle climate change.
Providing information and advising policymakers.
Advocating for climate change mitigation policies to regulatory agencies.
There's an Ocean of Possibilities
Whether you advise companies on how to lower their carbon footprint, consult with cities on innovative climate action plans, or forecast climatological predictions for the financial and insurance industries, climate science lets you turn your passion into a profession and make a positive difference. With your skills, you'll help develop more sustainable systems for societies and help communities build resilience and adapt to changes.
Employers in government, technology, business, national security, research, and many other fields are hiring for "green jobs" such as:
Climate Scientist
Climate Risk Specialist
Sustainability Analyst
Energy Analyst
Climate Coordinator
Carbon and Climate Program Manager
Climatologist
Renewable Energy Scientist
Geoscientist
Data Analyst
Environmental Consultant
Hydrologist
Nature Resource Manager
Environmental Lawyer
Marine Biologist
Oceanographer
University Professor
K-12 Teacher
Some of the primary government employers include:
National Laboratories
National Weather Service
National Climatic Data Center
S. Department of Energy
S. Environmental Protection Agency
National Oceanic and Atmospheric Administration
Some of the private industry sectors where a climate scientist can find employment include:
Law
Nonprofit
Investment
Medical
Global Health
Renewable Energy
Higher Education
Mineral Exploitation
K-12 Education
Ecotourism
Climate Consulting
Environmental Consulting
Sustainability Consulting
Start your career search with our extensive list of employment websites.