Geological Oceanography
The Last Unexplored Frontier
The ocean contains 99% of the living space on Earth, but less than 10% has been explored.[1] We actually know more about the surface of Mars than we do about the deepest parts of the ocean. So, when it comes to unexplored frontiers, our vote is for the ocean floor. Violently active volcanoes, mountain ranges higher than the Himalayas and longer than the Andes, trenches deeper than the Grand Canyon (2,500 feet deeper), and hydrothermal vents spewing out hot (750 degrees hot!) mineral-rich fluids thousands of feet below the ocean's surface all await discovery by some intrepid geological oceanographer (or their remotely piloted submarine).
Geological oceanography (often referred to as marine geology) is one of the four main branches of oceanography.[2] It is the study of the structure, creation, evolution, and history of the ocean floor. Geological oceanography is one of the broadest fields in the Earth Sciences and contains many subdisciplines, including geophysics and plate tectonics, petrology and sedimentation processes, and micropaleontology and stratigraphy.[3]
Geological oceanographers combine their knowledge of physical oceanography and marine chemistry to piece together information about how the Earth was formed and how the movement of plates and continents causes earthquakes and volcanoes.[4] The results of this work help us understand the processes that created the ocean basins and the interactions between the ocean and the seafloor.[5] By examining the distribution of fossils embedded in the seafloor, geological oceanographers also try to understand past changes in the Earth's climate and the causes for those changes.[6] And in studying the past, the belief is that the information collected can then be used to predict and ultimately help lessen the impacts of future climate change.
…
Citations
Did You Know?, MarineBio Conservation Society.
The others being biological oceanography, chemical oceanography, and physical oceanography.
Oceanography, Geological, Water Encyclopedia.
OceanOpportunities, Woods Hole Oceanographic Institute.
What does an oceanographer do? National Ocean Service, NOAA.
OceanOpportunities, Woods Hole Oceanographic Institute.
The Path to Becoming a Geological Oceanographer
From High School to Your First Job
Build a Solid Academic Foundation
Take all available STEM-related courses (biology, chemistry, physics, computer science, algebra, geometry, calculus) offered at your high school. Take all these classes at the most advanced level possible (honors, AP). This will help you build your knowledge base in scientific theory and concepts.
If not available at your high school, try and take earth science-related (geology, mineralogy, geomorphology, sedimentation, geophysics), ocean science-related (marine biology, chemical oceanography, hydrology), and mathematics-related (trigonometry, probability, and statistics) classes offered online.
Gain fieldwork experience through a research internship. Learn how to write for a scientific and non-scientific audience. The ability to communicate in writing cannot be overstated. Given the international nature of scientific collaboration, become fluent in a foreign language. Be a voracious reader.
Dive In!
And become an expert
Get a

jump on your Academic career
There's no substitute for experience.
We have compiled a database of thousands of internships, research opportunities, academic programs and specialized training programs so you can get a jump on your academic career.
Internships
Research
Academic Training Programs
And if you need support to fulfill your dreams and ambitions, our searchable database has plenty of scholarship opportunities as well as programs designed to increase diversity in the sciences.
Scholarships
Diversity, Equity & Inclusion
Need Help Finding Your Opportunity?
Our video tutorials explain the ins and outs of landing a great internship, research project or training program.
Make all the right moves
Advice from those who know
Maintain an excellent GPA, especially in the sciences
Obtain lab experience and become familiar with lab instrumentation
Participate in science fairs and poster competitions
Obtain leadership positions with school organizations
What degree is right for you?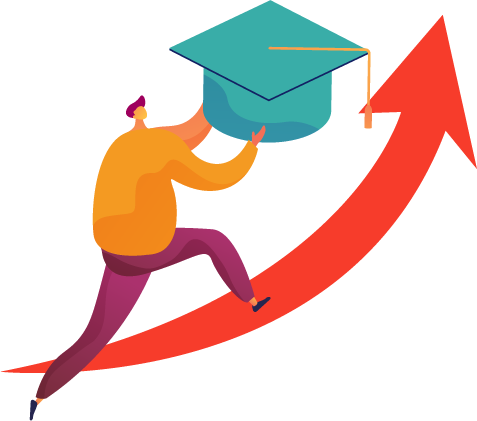 Bachelor's Degree
A bachelor's degree is required for all entry-level jobs, but advancement is limited. You should obtain a degree in geology with a concentration in oceanography or something closely related (marine biology, hydrology) or complimentary (geochemistry, geophysics). Familiarity with information technology and the use of scientific instrumentation and survey equipment in a marine setting is essential.
Master's Degree
A master's degree is recommended as this is where you will be able to specialize your studies in geological, geophysical, or geochemical oceanography. It will open up more employment opportunities in both the public (government agencies) and private (renewable energy, emerging technology, aquaculture) sectors. In a master's program you will learn the theory and the practice of geological oceanography in addition to having the opportunity to engage in fieldwork.
Doctorate
A doctoral degree is required if you want to have a career in academia. Senior research positions with federal and state government agencies (conducting research & development, establishing policy on coastal and marine environments and resources) and senior project manager positions with private consulting firms (searching for valuable sea-floor deposits, investigating areas for sea farming, evaluating natural energy production from waves, currents, and tides) may also require that you have a doctoral degree.
10 Schools With Excellent Geological Oceanography Programs
Want to see the full list of colleges and universities with degree offerings or relevant courses?
See the full list


Tip 1
Don't just consider a school's undergraduate offerings. Even if a school does not offer specific geological oceanography classes at the undergraduate level, you may be able to take relevant classes at the graduate level.

Tip 2
Make yourself more attractive to future employers and graduate schools by opting for a double major.  Whether art, economics, technology, or history, it is always wise to supplement your skill set and knowledge base.

Tip 3
Geological Oceanography is often part of a school's oceanography or geology studies program so broaden your search to include schools that have programs that are more general in nature (like marine or Earth sciences).
Have familiarity with one or more of the
following areas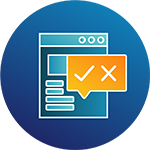 Field survey and analytical techniques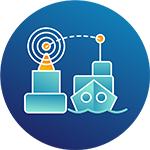 Marine remote sensing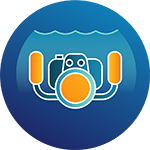 Underwater photography and imagery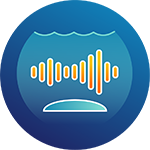 Underwater acoustics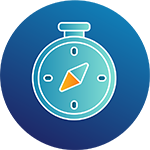 Navigation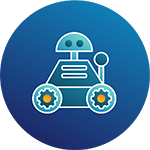 Robotics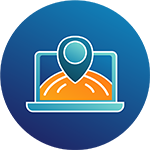 Geophysical survey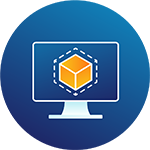 Computer modeling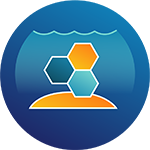 Marine geographic information systems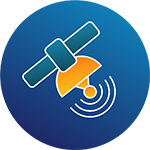 Satellite imagery
Typical Job Functions of a Geological Oceanographer
Here are some of the interesting things you could be doing.
Collecting underwater samples and data using specialized monitoring equipment.
Analyzing and documenting all site samples and data collection.
Producing data reports and organizing it into databases.
Participating in aquatic dredge and disposal based on sediment characterizations.
Developing models and graphical representations of ocean floor observations and measurements.
Displaying accurate geological and geophysical information on graphs, charts or maps.
Taking measurements of topological features in the oceans and recording coordinates of features.
Analyzing geophysical sounds collected by submersed instruments and accurately logging results.
Sharing results with the scientific community through databases and presentations.
Maintaining and regularly calibrating instruments and equipment.
Teaching marine geological concepts and scientific knowledge in educational institutions.
Interpreting and corroborating different data streams using advanced statistical methods.
Studying and mapping underwater formations such as volcanoes and earthquake faults, as well as rocks and sediment on the seabed.
Providing scientific understanding about natural resource conditions and their impact on the oceans.
Defending conclusions of research against critics.
Assisting in establishing policy on coastal and marine environments and resources.
There's an Ocean of Possibilities
As you can see, being a geological oceanographer is an interesting and challenging career choice. But more importantly, as a geological oceanographer you will be at the forefront of discovery and helping unlock the mysteries of the ocean.
Common employers include:
Federal Government Agencies
U.S. Environmental Protection Agency
National Oceanic and Atmospheric Administration
U.S. Geological Survey
U.S. Park Service
Bureau of Land Management
Natural Resources Conservation Service
National Science Foundation
Military
U.S. Navy
National Defense Research Establishments
Naval Oceanographic Office
State Government Agencies
Environmental Protection
Fish and Wildlife
Private Industry
Ocean Mapping
Ocean Technology
Emerging Technology
Mineral Extraction
Offshore Renewable Energy
Oil and Natural Gas Exploration
Environmental Consulting
Non-Governmental Organizations
Environmental Organizations
Conservation Organizations
Academia
Universities
Research Institutions
Start your career search with our extensive list of employment websites.