Marine Archaeology
Shipwrecks, Underwater Cities and Adventure!
Marine archaeology just sounds exciting.
Spending your life sailing the high seas in search of legendary shipwrecks. Diving among treasure-laden ships in search of sunken riches. If only it were true! Marine archaeologists actually spend far more time on land than they do out at sea. There is also a tremendous difference between treasure hunting (think exploitation and profit) and marine archaeology (think preservation and education).
However, there is no denying that even without the allure of deep-sea treasure, marine archaeology is an exotic profession and a great career choice for someone who loves spending time in and on the water. It is particularly suited for individuals who are not afraid of a challenging work environment as marine archeologists must often carry out their investigations in very complex, unpredictable, and often dangerous situations. Marine archaeology also requires you to master a unique skill set (diving, navigation) and the use of highly specialized tools and equipment (magnetic and acoustic remote sensing equipment to locate sites; infrared and optical equipment to record and study them).
But exactly what is marine archaeology?
Marine archaeology is part of the general field of archaeology. Archaeology is the study of the ancient and recent human past through the recovery and analysis of the physical remains of material culture (commonly known as "artifacts"), structures, human remains, or animals and plant remains used by humans.[1]
Marine archaeology then is the study of past human cultures, emphasizing how humans interacted with the world's oceans, lakes, and river systems.[2] While the exploration of shipwrecks is indeed what often captures the public's interest, marine archeology also investigates sunken airplanes, bridges, harbors, coastal dwellings, and cities and structures that are now covered by water due to rising sea levels.[3] In fact, there are more historic artifacts under the sea than in all the world's museums combined.[4]
Marine archaeology can be divided into two separate but related fields. Nautical archaeology represents the larger of the two fields and focuses on "the study of the construction and operation of all types of prehistoric and historic watercraft." [5] Nautical archaeologists are primarily concerned with ships' technical and social aspects, whether underwater or on land.[6] The other field of marine archaeology is "underwater archaeology," which is concerned with the archaeology of sites located underwater, such as ancient land sites inundated after the last ice age, aircraft wrecks, cities and harbors now submerged by sea-level change, submerged Indigenous habitation sites, sinkholes or bogs where people placed offerings or buried their dead, refuse sites and sometimes isolated finds such as jettisoned objects.[7] And about that those shipwrecks laden with silver, gold and precious jewels? Marine archaeologists abide by a very strict code of ethics.[8] As one author wrote, to "practice good archaeology the data has to have primacy over the dollar."[9]
…
Citations
The Path to Becoming a Marine Archaeologist
From High School to Your First Job
Build a Solid Academic Foundation
Take all available STEM-related courses (physics, biology, chemistry, computer science, algebra, geometry, calculus) offered at your high school. Take all these classes at the most advanced level possible (honors, AP). This will help you build your knowledge base in scientific theory and concepts.
If not available at your high school, try and take archaeology-related (archaeology, anthropology, geology), ocean science-related (marine biology, oceanography, hydrology, limnology) and history-related (art history, ancient history, religious history, classical studies) classes offered online.
Obtain your SCUBA certificate and try and get fieldwork experience. Learn how to write for a scientific and non-scientific audience. The ability to communicate clearly in writing cannot be overstated. Given the international nature of marine archaeology, become fluent in at least one foreign language.
Dive In!
And become an expert
Get a

jump on your Academic career
There's no substitute for experience.
We have compiled a database of thousands of internships, research opportunities, academic programs and specialized training programs so you can get a jump on your academic career.
Internships
Research
Academic Training Programs
And if you need support to fulfill your dreams and ambitions, our searchable database has plenty of scholarship opportunities as well as programs designed to increase diversity in the sciences.
Scholarships
Diversity, Equity & Inclusion
Need Help Finding Your Opportunity?
Our video tutorials explain the ins and outs of landing a great internship, research project or training program.
Make all the right moves
Advice from those who know
Maintain an excellent GPA, especially in the sciences
Build experience through internships or as an undergraduate researcher
Obtain practical experience and become familiar with dive site protocol. 
Develop excellent public speaking and written communication skills
Obtain advanced certification in SCUBA (deep sea and scientific diving)
Learn boating safety and first aid
What degree is right for you?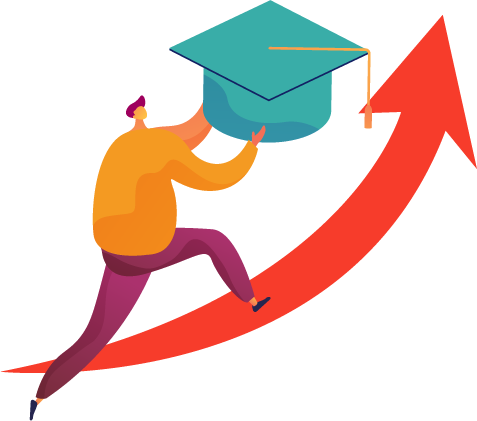 Bachelor's Degree
A bachelor's degree is required for all entry-level jobs. You should obtain a degree in anthropology with a concentration in archaeology. You should supplement these courses with courses in geology, history (both ancient and modern), art history, and religion. Experience with field survey and analytical techniques is recommended while obtaining your SCUBA open-water diver certification is essential.
Master's Degree
A master's degree is recommended as this is where you will be able to specialize your studies in marine archaeology. Obtaining your master's degree will also result in better employment opportunities at the state and federal level as well as in the private sector. Learning field survey techniques and how to work with marine remote sensing and geographic information systems is essential. Continuing to obtain more advanced SCUBA certifications is required.
Doctorate
Obtaining your doctorate makes it possible to apply for research grants, receive permits, gain university support, and will open up university and research institute positions. It will also open up more senior positions at federal and state agencies, museums, cultural resource management firms, private engineering, and consulting firms and in the field of historic preservation. Obtaining your advanced certification in SCUBA (deep-sea diving and scientific diving) is required if you want to pursue fieldwork.
10 Schools With Excellent Marine Archaeology Programs
Want to see the full list of colleges and universities with degree offerings or relevant courses?
See the full list


Tip 1
It is very rare to find underwater archaeology taught as a separate academic discipline at the undergraduate level so look for schools with graduate programs and try and take those courses to supplement your studies.

Tip 2
Most underwater archaeologists have a degree in anthropology and gain extensive experience in a range of other disciplines related to the field, such as oceanography, history, art, religion, geology, and chemistry.

Tip 3
Since so many historical underwater archaeological sites are found off the coasts of Europe, Africa, and Asia, learning a second or even third language and familiarity with other cultures and societies is essential for your future success.
Have familiarity with one or more of the
following areas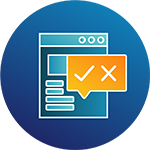 Field survey and analytical techniques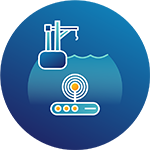 Marine remote sensing and geographic information systems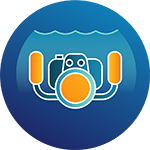 Underwater photography and imagery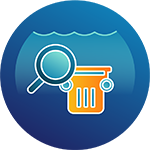 Historic preservation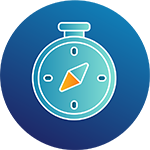 Navigation
Shipbuilding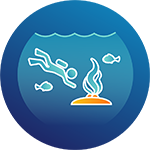 Scientific diving
Marine law
Typical Job Functions of a Marine Archaeologist
Here are some of the interesting things you could be doing.
Using geophysical surveys and aerial photography to locate excavation sites.
Conducting fieldwork, including the study of submerged indigenous sites and shipwrecks.
Navigating boats to archaeological site locations.
Writing books and articles for academic journals.
Managing archaeological resources.
Teaching in both formal and informal settings.
Curating museum collections and designing exhibits.
Conducting research using ship logs, the accounts of explorers, and legal records.
Using computer-aided design and geographical information systems to record and interpret findings.
There's an Ocean of Possibilities
A career as a marine archaeologist can take you to some exotic locales both above and below the water. Marine archaeology can also be very fulfilling for anyone who wants a mentally challenging, physically taxing, and yes, sometimes dangerous career. However, full-time permanent jobs as an underwater archaeologist are very difficult to come by so be prepared to work on a contract basis and be forewarned that you will have little job security. Therefore, the need to make yourself more marketable by having a specialized skill in addition to your skills as a marine archaeologist is all the more important.
Common employers include:
Federal Government Agencies
Defense POW/MIA Accounting Agency
Office of Ocean Exploration and Research
U.S. Department of the Interior
Bureau of Ocean Energy Management
National Park Service
Military
Naval History & Heritage Command
State Government Agencies
Private Industry
Cultural Resource Management Firms
Design and Engineering Firms
Museums
Non-Governmental Organizations
Artifact Conservation Organizations
Academia
Universities
Research Institutions
Start your career search with our extensive list of employment websites.