Microbiology
Life at the Microscopic Level
Microbiology is the study of organisms that are too small to be seen with the naked eye. These microorganisms (or "microbes") include viruses, bacteria, algae, fungi, slime molds, and protozoa. Microbes are everywhere, and we mean everywhere! They live in the water, soil, and air. At this very moment, your own body is home to millions of microbes. Some of these microbes (such as the bacteria in your digestive tract) keep you healthy, and some microbes (such as viruses) can cause illness and disease. But without microbes, neither you nor the planet would be able to survive. Our world is full of microbes that provide benefits such as maintaining the earth's environment or producing useful products such as biofuels, foods, antibiotics, and vaccines, as well as detrimental microbes that cause food spoilage and disease.[1]
With so many microbes running around doing all sorts of impactful things (both good and bad), it should come as no surprise that the field of microbiology is broad and far-reaching.
The main branches of microbiology include:
Protozoology (the study of single-celled organisms)
Virology (the study of viruses)
Bacteriology (the study of bacteria)
Immunology (the study of the immune system)
Nematology (the study of nematodes)
Mycology (the study of fungi)
Parasitology (the study of parasites)
Phycology (the study of algae)[2]
Microbiology can also be categorized by the particular area of research it encompasses:
Pharmaceutical Microbiology (the study of the specific microorganisms associated with the development, scale-up, and manufacture of pharmaceuticals)[3]
Evolutionary Microbiology (the study of the patterns and mechanisms of evolution in microbes)[4]
Microbial Ecology (the study of the interactions of microorganisms with their environment, each other, and plant and animal species)[5]
Cellular Microbiology (the study of the structure and function of microbial cells)[6]
Microbial Genetics (the study of the mechanisms of heritable information in microorganisms)[7]
Microbial Physiology (the study of how microbial cell structures, growth, and metabolism function in living organisms)[8]
Agricultural Microbiology (the study of microorganisms that are associated with plants, soil fertility, and animal diseases)[9]
Systems Microbiology (computational modeling of the activities of microbiological systems)[10]
Food Microbiology (the study of microorganisms that colonize, modify, and process, or contaminate and spoil food)[11]
Medical Microbiology (the study of microorganisms capable of infecting and causing diseases in humans)[12]
Astromicrobiology (the study of the origin, evolution, and distribution of life in the universe)[13]
Marine Microbiology (the study of microorganisms in salt water environments)[14]
After reading this list, you would not be mistaken to think that microbiology addresses almost every important human interaction with the environment. So, whether it is creating new therapies to treat disease, understanding the role of microbes in climate change, or ensuring the safety of our food supply, microbiologists play an essential role in answering the important questions that affect our daily lives. And don't just take our word for it; since the turn of the last century, one-third of all Nobel Prize laureates in the field of medicine and physiology have been awarded to microbiologists.[15]
…
Citations

The Path to Becoming a Microbiologist
From High School to Your First Job
Build a Solid Academic Foundation
Take all available STEM-related courses (biology, physics, chemistry, computer science, algebra, geometry, calculus) offered at your high school. Take all these classes at the most advanced level possible (honors, AP). This will help you learn to think critically, problem-solve and build your knowledge base in scientific theory and concepts.
If not available at your high school, try and take microbiology-related (biogeochemistry, cellular biology, molecular biology, genetics, biochemistry, microbial ecology), ocean science-related (marine biology, oceanography), and mathematics-related (probability and statistics) classes offered online.
Gain lab work experience through a research internship. Learn how to write for a scientific and non-scientific audience. The ability to communicate in writing cannot be overstated. Given the international nature of scientific collaboration, become fluent in a foreign language. Be a voracious reader.
Dive In!
And become an expert
Get a

jump on your Academic career
There's no substitute for experience.
We have compiled a database of thousands of internships, research opportunities, academic programs and specialized training programs so you can get a jump on your academic career.
Internships
Research
Academic Training Programs
And if you need support to fulfill your dreams and ambitions, our searchable database has plenty of scholarship opportunities as well as programs designed to increase diversity in the sciences.
Scholarships
Diversity, Equity & Inclusion
Need Help Finding Your Opportunity?
Our video tutorials explain the ins and outs of landing a great internship, research project or training program.
Make all the right moves
Advice from those who know
Maintain an excellent GPA, especially in the sciences
Try and get an internship at a lab outside of your university labs
Have some work experience on your resume
Master basic and advanced lab techniques
Attend professional conferences and microbiology seminars
Present your research at student research colloquiums
Build experience through internships or as an undergraduate researcher
What degree is right for you?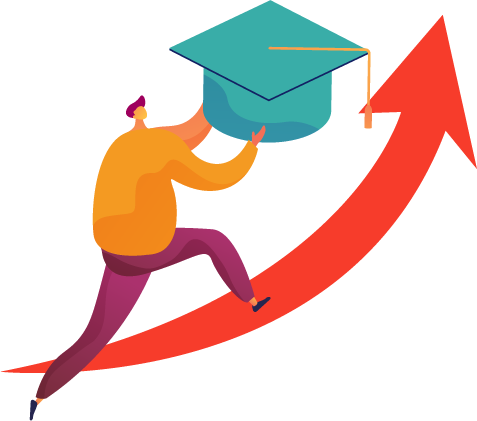 Bachelor's Degree
A bachelor's degree is required for all entry-level jobs, but advancement is limited. You should obtain a degree in microbiology with a concentration in something complimentary to microbiology such as virology, microbial ecology, molecular genetics, biochemistry, or biotechnology. Familiarity with lab techniques, computer modeling, and the use of scientific instrumentation is essential.
Master's Degree
A master's degree is recommended as this is where you will be able to further specialize your studies in microbiology. It will also open up more employment opportunities with both governmental agencies and private industry, including as an environmental microbiologist, industrial microbiologist, clinical microbiologist, biotechnologist, virologist, or research technician. In a master's program, you will learn the theory and the practice of microbiology.
Doctorate
A doctoral degree and most likely, post-doctoral studies are required if you want to have a career in academia. Senior-level positions in state (public health, science advisor) and federal government agencies (Federal Drug Administration, U.S. Department of Agriculture, Department of Health and Services) and executive-level positions in the private sector (pharmaceuticals, biotechnology, food and beverage, bioengineering, consulting, life sciences) may also require that you have a doctoral degree.
10 Schools With Excellent Microbiology Programs
Want to see the full list of colleges and universities with degree offerings or relevant courses?
See the full list


Tip 1
Combining microbiology with another major will provide a wider range of career options. Having laboratory experience along with business knowledge is a unique skill set and can be very attractive to potential employers.

Tip 2
Career options in microbiology are extensive so when choosing a college, make sure it's a good fit for the area that interests you. Maintain good relationships with professors as they can help with getting a job upon graduation.

Tip 3
Educate yourself on what careers are out there. If working in a laboratory is not right for you, there are a vast number of other career pursuits, so you need to think creatively and seize opportunities outside the lab.
Have familiarity with one or more of the
following areas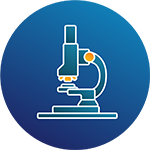 Use of electron microscopes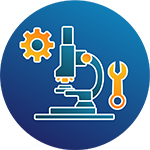 Calibration of equipment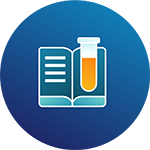 Laboratory testing techniques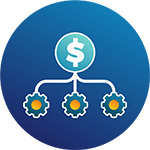 Good Manufacturing Practice
Advanced computer software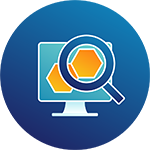 Laboratory Information Management Systems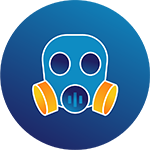 Personal protective equipment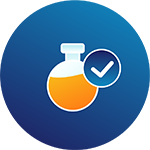 Diagnostic testing
Laboratory safety protocols
Use and maintenance of lab equipment
Typical Job Functions of a Microbiologist
Here are some of the interesting things you could be doing.
Developing new medicines, vaccines, and other methods to prevent the spread of disease.
Tracking microorganisms in a range of environments.
Performing laboratory experiments to diagnose infections, monitor treatments or track disease outbreaks.
Studying the interaction of microorganisms with people and the roles they play in the environment.
Developing new ways to use microbes to control insect pests and weeds.
Working with technologists to develop greener sources of energy produced from waste.
Looking at how microbes affect atmospheric conditions and climate.
Identifying harmful microorganisms in water, food, dairy, pharmaceutical, and environmental products.
Providing information about pharmaceuticals to prospective customers.
There's an Ocean of Possibilities
Pursuing a career in microbiology will offer you an almost unlimited number of options. And because microbiologists are as much in demand in private industry as they are in the pure sciences, it will also afford you the ability to change the direction of your career, which is always an excellent option to have.
Common employers include:
Federal Government Agencies
U.S. Environmental Protection Agency
National Oceanic and Atmospheric Administration
National Science Foundation
U.S. Veteran's Health Administration
Department of Agriculture
Bureau of Ocean Energy Management
 State Government Agencies
Department of Health
Environmental Protection
Fish and Wildlife
Military
U.S. Army
U.S. Navy
U.S. Air Force
U.S. Coast Guard
National Defense Research
State National Guard
Private Industry
Hospitals
Research Laboratories
Medical Diagnostic Laboratories
Biosafety
Pharmaceuticals
Food Industry
Agricultural Industry
Consulting
Journalism
Patent Attorney
Business Analyst
Medicine
Immunologist
Virologist
Bacteriologist
Non-Governmental Organizations
Environmental Organizations
Conservation Organizations
Academia
Universities
Research Institutions
Start your career search with our extensive list of employment websites.