Physical Oceanography
The Key to Understanding Climate Change
Physical oceanography – one of the four main branches of oceanography[1] – involves studying the properties (such as temperature and density) and movement (such as waves, currents, and tides) of ocean water.[2] It also involves studying the interaction between the ocean and the Earth's atmosphere, how the ocean stores and releases heat, and coastal dynamics. [3] Stated another way, physical oceanographers study the interaction between the ocean and its boundaries — land, seafloor, and atmosphere — and the relationship between the sea, weather, and climate. [4]
Physical oceanography is divided into descriptive and dynamical physical oceanography. Descriptive physical oceanography "approaches the ocean through both observations and complex numerical model output used to describe the fluid motions as quantitatively as possible."[5] Dynamical physical oceanography "seeks to understand the processes that govern the fluid motions in the ocean mainly through theoretical studies and process-based numerical model experiments."[6]
Clearly, physical oceanography is serious business – not only in terms of the scope and rigor of the academic subject matter that needs to be mastered (physics, mathematics, chemistry, computer science, statistics, data analysis, etc.) but also the pressing nature of the types of areas researched (climate change, greenhouse gasses, extreme sea-level events).
Like all of the main branches of oceanography, physical oceanography covers a lot of territory. Research carried out by physical oceanographers ranges from the microscopic to the global, from the coastline to the deep ocean, and from the ocean floor to the atmosphere.[7] In fact, it might just be easier to list the areas it doesn't cover.
And because it covers such a wide range of academic, geographic, and physical areas, it is difficult to provide a "brief" overview of physical oceanography. However, by looking at some broad areas of research addressed by physical oceanography and the skill set needed (together with citations and links to the relevant website in case you want to learn more), a clearer picture emerges of this critical area of oceanography.
Ocean Cycles and Climate Change
Physical oceanographers study large-scale physical and biological cycles in the ocean. They analyze how climate-driven changes in upwelling, ocean mixing, oxygen minimum zones, and nutrient cycling affect the year-to-year variation in ocean ecosystem processes.[8]
Ocean Circulation and Algae Blooms
Physical oceanographers study how changes in ocean circulation affect populations of microscopic marine algae. [9] They make extensive use of satellites, autonomous underwater vehicles, and other state-of-the-art tools.[10]
Sea Level and Ocean Climate
Physical oceanographers develop computer models of tides and storm surges to deliver improved forecasting systems for coastal flooding and sea-level extreme events. Physical oceanographers combine geodetic observations of sea level (using tide gauges and satellite altimetry), ocean mass changes and vertical land movement, with theoretical and modeling expertise of solid Earth, ocean, and climate dynamics.[11]
Polar Oceanography
Physical oceanographers "study the physical mechanisms responsible for the distribution of sea ice and polar ice sheets, the circulation of high-latitude oceans, and the interactions between the atmosphere, ocean and cryosphere that play an important role in regulating Earth's climate."[12]
Satellite Oceanography
In order to help improve predictions of marine systems' reactions to climate change, physical oceanographers measure exchanges between the atmosphere, ocean, marine biosphere, and coastal zones.[13]
Coastal Ocean and Estuarine Processes
Physical oceanographers study the processes and basic interactions operating on the continental shelf, from the coast up to and including the shelf break. These marine areas are affected by polluted runoff and sewage, overfishing and climate change more rapidly and extensively than the deep sea.[14] By developing comprehensive models of the physics, chemistry and biology of shelf seas, physical oceanographers are able to predict the impacts of climate change.[15]
Surface and Subsurface Currents
Physical oceanographers use observations from surface drifting buoys, Argo floats, and satellite altimetry to estimate and understand the variability of surface and subsurface currents.[16]
…
Citations
The others are biological oceanography, chemical oceanography, and geological oceanography.
Oceanography, Texas A&M University.
Physical Ocean, NASA Science, Share the Science.
Descriptive Physical Oceanography: An Introduction, Talley, Lynne D. (2011).
Descriptive Physical Oceanography: An Introduction, Talley, Lynne D. (2011).
Marine Physics and Ocean Climate, National Oceanography Centre.
Marine Physics and Ocean Climate, National Oceanography Centre.
School of Oceanography, University of Washington.
Marine Physics and Ocean Climate, National Oceanography Centre.
School of Oceanography, University of Washington.
Marine Physics and Ocean Climate, National Oceanography Centre.

The Path to Becoming a Physical Oceanographer
From High School to Your First Job
Build a Solid Academic Foundation
Take all available STEM-related courses (physics, biology, chemistry, computer science, algebra, geometry, calculus) offered at your high school. Take all these classes at the most advanced level possible (honors, AP). This will help you build your knowledge base in scientific theory and concepts.
If not available at your high school, try and take physics-related (thermodynamics, geophysics, acoustics, biophysics), ocean-related (marine biology, marine microbiology, oceanography, hydrology), and mathematics-related (trigonometry, probability, and statistics) classes offered online.
Gain lab work experience through a research internship. Learn how to write for a scientific and non-scientific audience. The ability to communicate in writing cannot be overstated. Given the international nature of scientific collaboration, become fluent in a foreign language. Be a voracious reader.
Dive In!
And become an expert
Get a

jump on your Academic career
There's no substitute for experience.
We have compiled a database of thousands of internships, research opportunities, academic programs and specialized training programs so you can get a jump on your academic career.
Internships
Research
Academic Training Programs
And if you need support to fulfill your dreams and ambitions, our searchable database has plenty of scholarship opportunities as well as programs designed to increase diversity in the sciences.
Scholarships
Diversity, Equity & Inclusion
Need Help Finding Your Opportunity?
Our video tutorials explain the ins and outs of landing a great internship, research project or training program.
Make all the right moves
Advice from those who know
Maintain an excellent GPA, especially in the sciences
Have some work experience on your resume
Master basic and advanced lab techniques
Attend professional conferences and physics and oceanography seminars
Present your research at student research colloquiums
Build experience through internships or as an undergraduate researcher
What degree is right for you?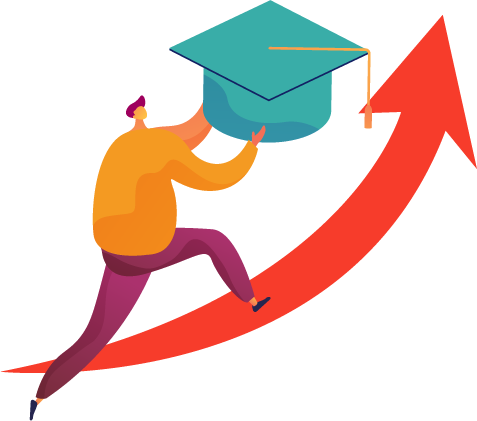 Bachelor's Degree
A bachelor's degree is required for all entry-level jobs, but advancement is limited. You should obtain a degree in physics with a concentration in oceanography or something either closely related (marine biology, marine microbiology, hydrology) or complementary (biophysics, climate sciences). Familiarity with lab techniques, computer modeling, and the use of scientific instrumentation is essential.
Master's Degree
A master's degree is recommended as this is where, depending on the program, you will be able to specialize your studies in physical oceanography. A master's degree will open up more employment opportunities with both federal and state government agencies as well as with various firms in the private sector. In a master's program, you will learn the theory and the practice of physical oceanography in addition to having the opportunity to engage in fieldwork.
Doctorate
A doctoral degree and most likely, post-doctoral studies are required if you want to have a career in academia. Senior research positions with federal and state government agencies (conducting research and establishing policy on climate change) and senior project manager positions with private consulting firms (assessing the quality of fish and fish products, pollution control) may require that you have a doctoral degree. This is also true for high-level positions with nongovernmental and nonprofit organizations.
10 Schools With Excellent Physical Oceanography Programs
Want to see the full list of colleges and universities with degree offerings or relevant courses?
See the full list


Tip 1
Do not just consider a school's undergraduate offerings. Even if a school does not offer specific physical oceanography classes at the undergraduate level, you may eventually be able to take classes at the graduate level.

Tip 2
Try and find a professor in the physics department that has an interest in oceanography and see if they would be willing to mentor you. Maintain a good relationship as they can help with getting a job upon degree completion.

Tip 3
Physical oceanography is often part of a school's larger oceanography studies program so broaden your search to include schools that have programs that are more general in nature (like marine biology or science).
Have familiarity with one or more of the
following areas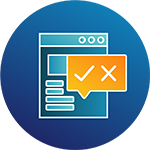 Field survey and analytical techniques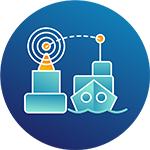 Marine remote sensing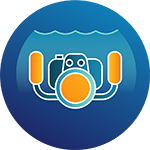 Underwater photography and imagery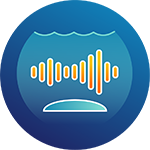 Underwater acoustics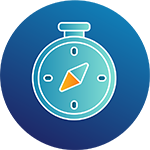 Navigation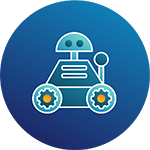 Robotics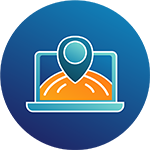 Geophysical survey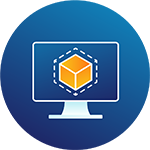 Computer modeling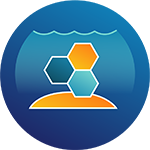 Marine Geographic Information Systems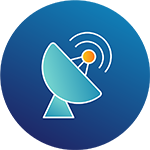 Satellite imagery
Typical Job Functions of a Physical Oceanographer
Here are some of the interesting things you could be doing.
Using computer models to demonstrate ocean circulation and mixing.
Studying the ocean's currents, waves, tides, and other flow patterns.
Presenting geophysical and geological data collected to clients, management, and governments.
Managing teams of scientists during data collection and analysis of information.
Teaching physical oceanographic concepts and scientific knowledge in educational institutions.
Using satellite instruments to gather data such as the temperature, surface currents, wave heights and wind speeds.
Investigating the risks to coastlines from storms and tidal waves.
Providing scientific understanding about the impact of natural resource conditions on the ocean.
Performing research at sea.
There's an Ocean of Possibilities
As you can see, physical oceanography is an intellectually challenging career choice. But just as importantly, as a physical oceanographer, you will be involved with research that can help assure the health and well-being of the ocean and our planet.
Common employers include:
Federal Government Agencies
U.S. Environmental Protection Agency
National Oceanic and Atmospheric Administration
National Science Foundation
U.S. Geological Survey
Natural Resources Conservation Service
Bureau of Ocean Energy Management
State Government Agencies
Environmental Protection
Fish and Wildlife
Military
U.S. Navy
U.S. Coast Guard
National Defense Research
Private Industry
Emerging Technology
Environmental Consulting
Marine Transportation
Offshore Renewable Energy
Oil and Natural Gas Exploration
Non-Governmental Organizations
Environmental Organizations
Conservation Organizations
Academia
Universities
Research Institutions
Start your career search with our extensive list of employment websites.